Calendar View of Previous and Forthcoming Meetings
1. Click on My Calendar to access the calendar view of previous and forthcoming meetings.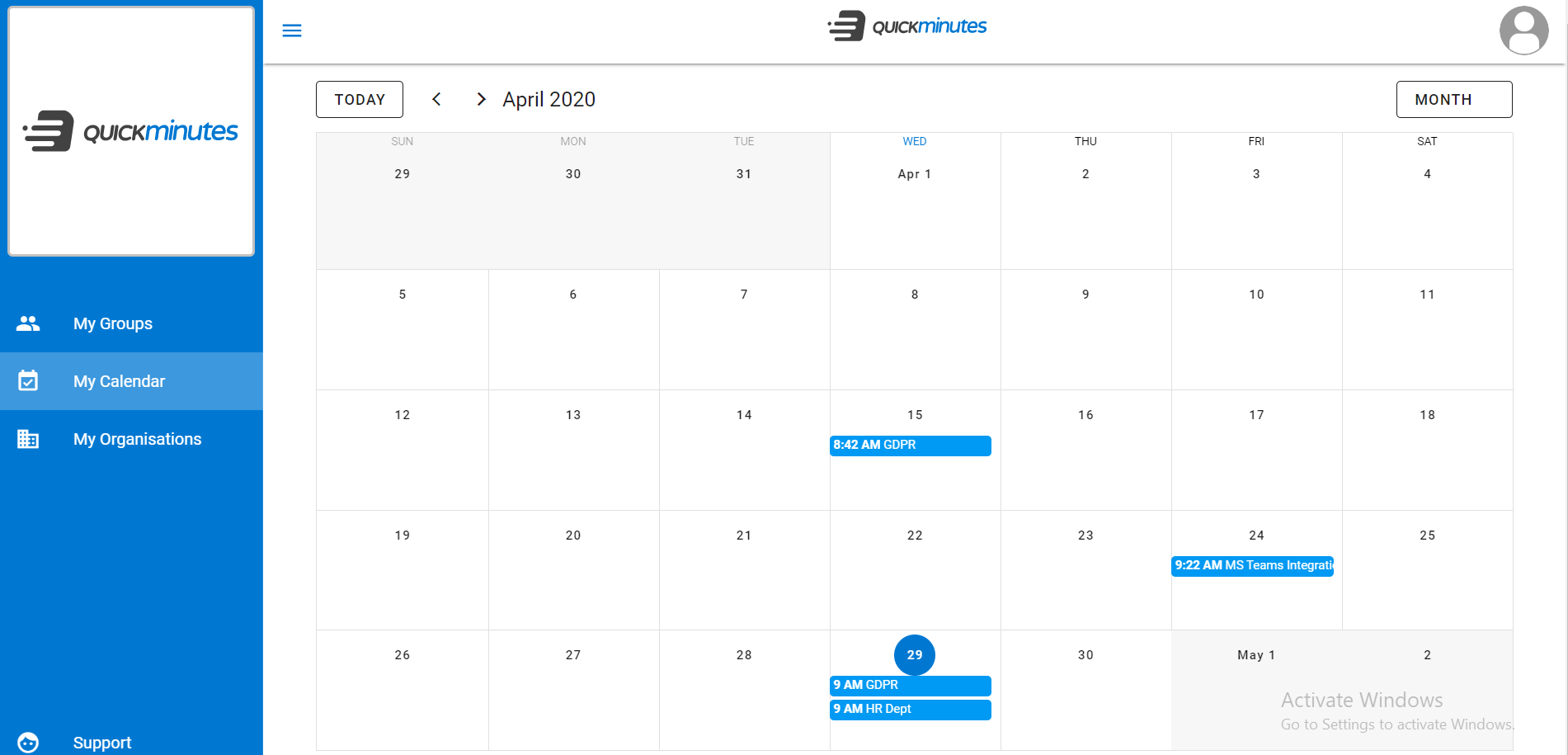 2. By clicking on the meeting in the calendar you can view meeting details.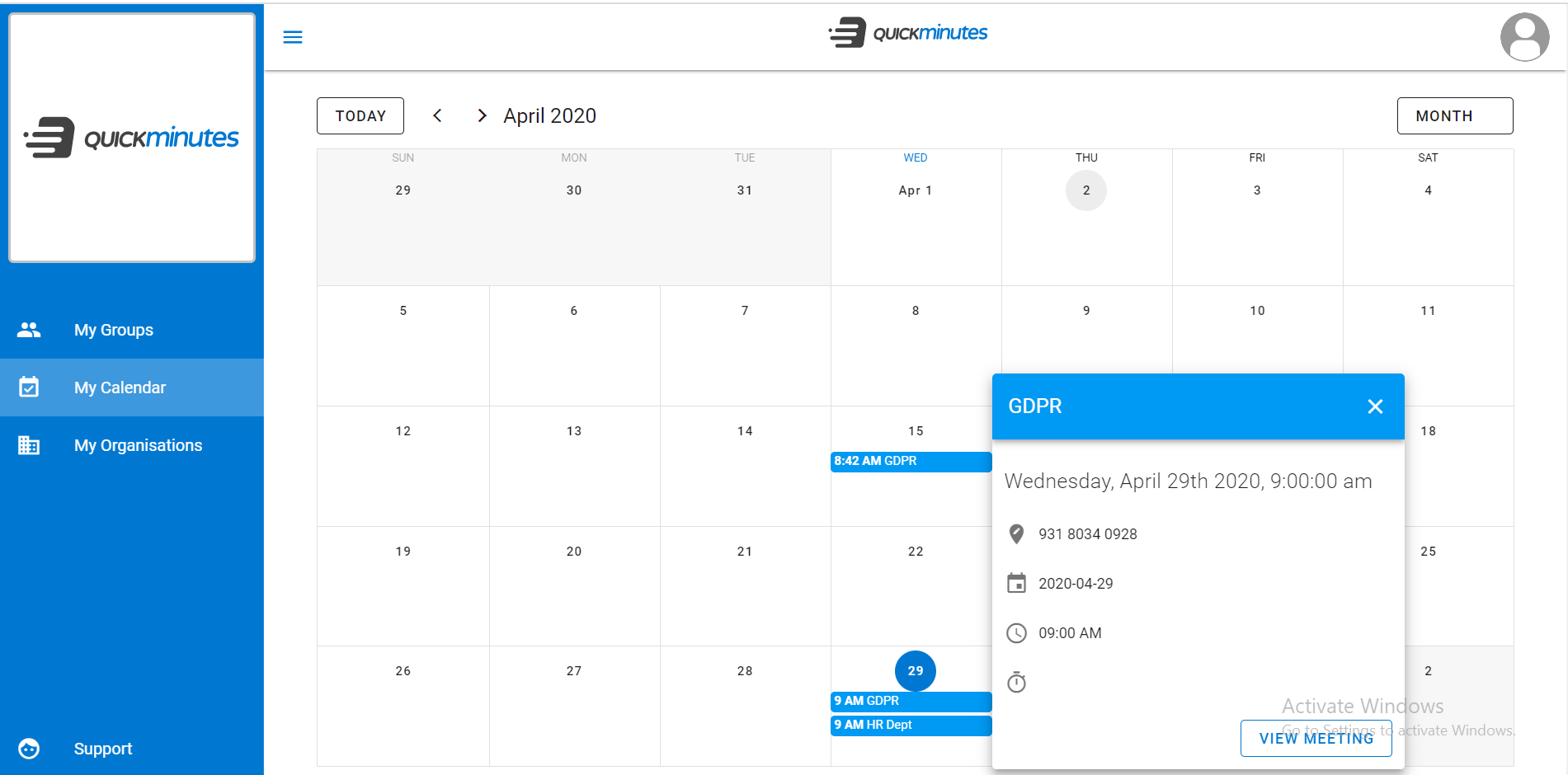 3. By clicking on View Meeting you can access Meeting (if online Meeting) and Meeting Pack.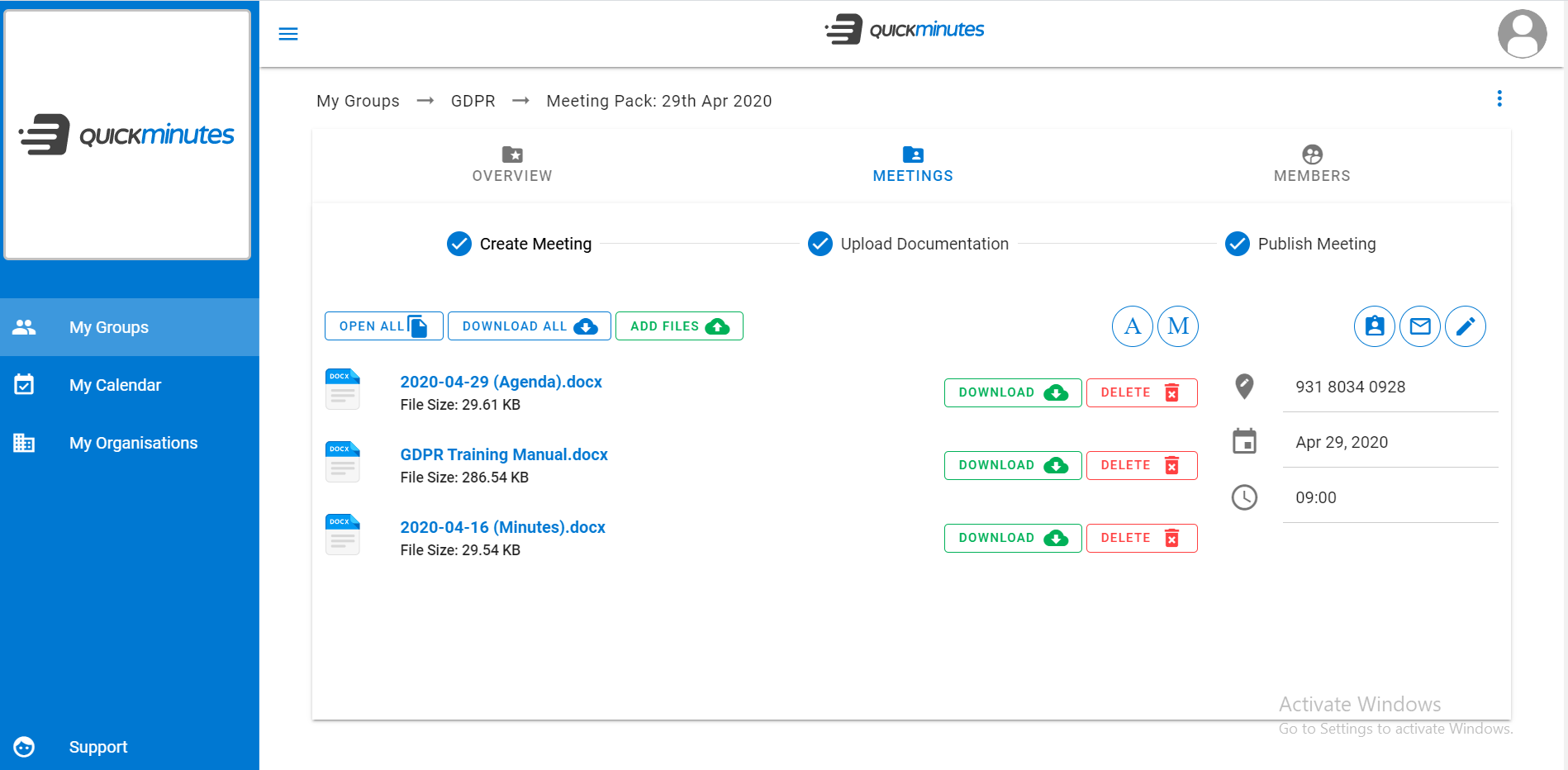 Related Articles

Search for Meetings / Agendas / Users and Documents in Meeting Pack

The following areas are fully searchable on QuickMinutes; Searching Groups / Committees / Boards 1. Search for all groups, committees and boards. Please note that you will only be able to access / search for groups that you have been added to. ...

How to enable & disable Calendar Integration?

To enable Calendar integration: Click your profile photo in the top right corner Choose Settings Integrations Enable preferred integration (Google or Microsoft) To disable integrations: Click your profile photo in the top right corner Choose ...

I'm transitioning my meetings to QuickMinutes, now what?

Accessibility: QuickMinutes is a web application that is accessible at QuickMinutes.com. More info on accessibility can be found here. One to One Training: Training can be booked here. Running Your First Meeting: Step 1: Create group & schedule ...

What are Group Settings?

1. Each group has individual preferences set by the group administrator. This enables the group administrator to tailor each group towards the specific needs of the group. 2. To find group settings - Click 'Overview' in your group - Settings. 2. ...