Can I have customised Agenda and Minutes Templates?
Yes you can, QuickMinutes is striving to offer a flexible service to cater for individual tastes and customisation.
See some sample templates below that have previously been submitted by our existing clients.
The HSE:

UCD: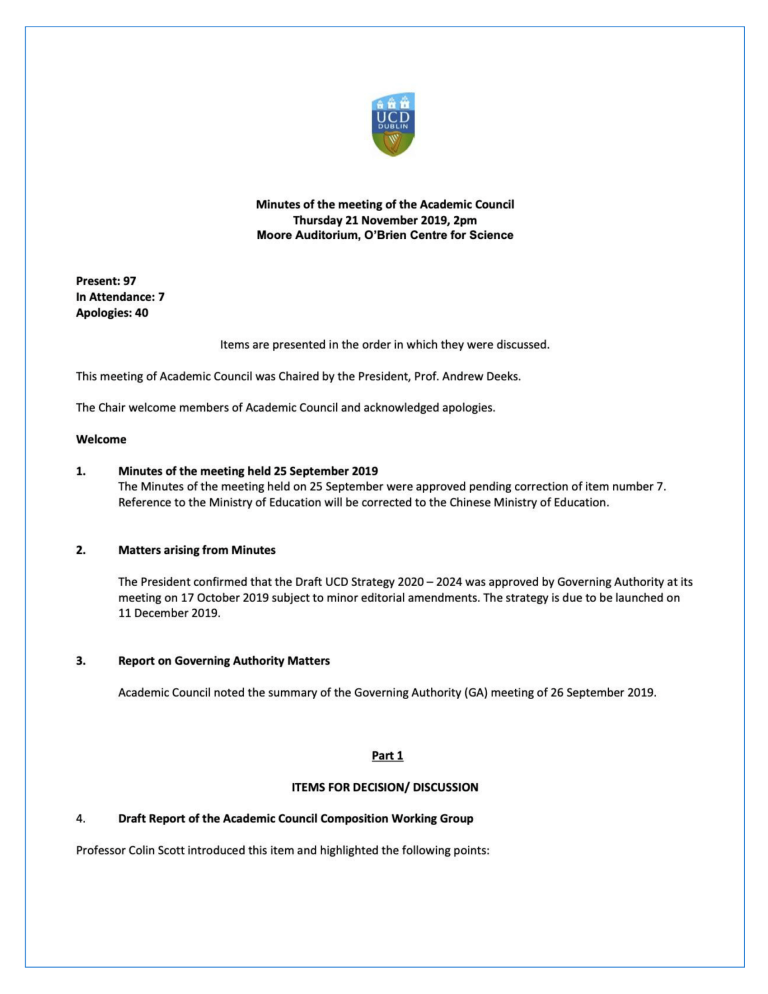 ​
Cork County Council: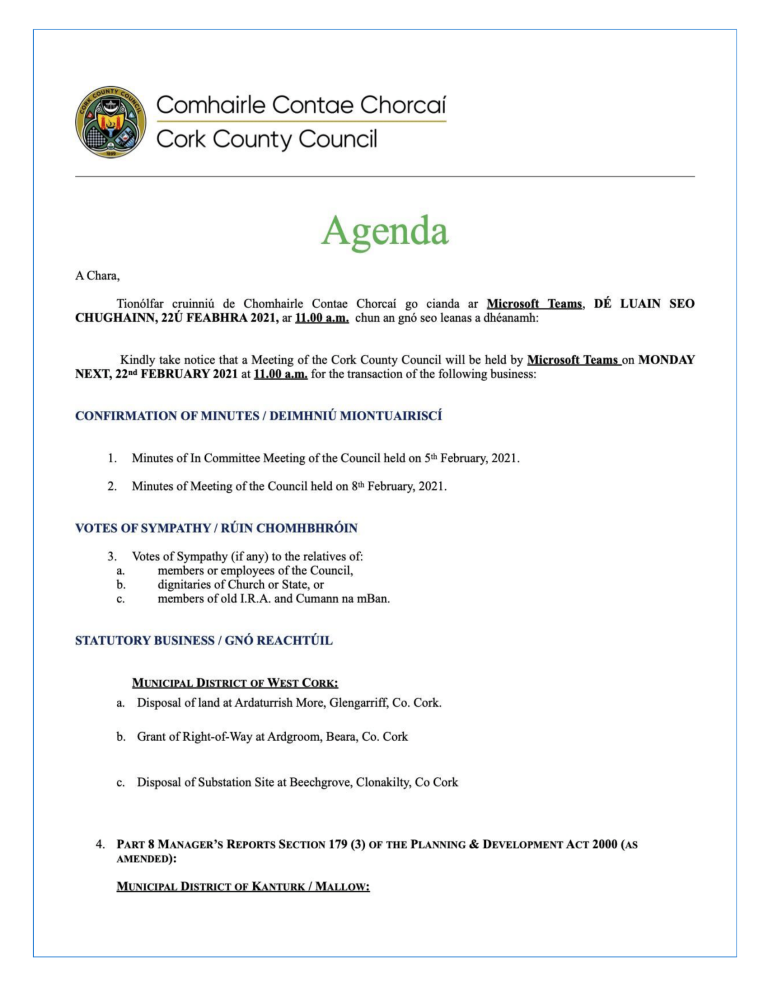 Related Articles

How to change my Agenda/Minutes template in QuickMinutes?

We are now offering customised agenda/minutes templates in QuickMinutes - Read the article here with more information on this. To change your group agenda/minutes template design: 1. Go to the group you want to make this update in. 2. Open the ...

QuickMinutes Agenda Templates

We thought you might like some templates to make your agendas easier to write, therefore, we created a new agenda templates section where you can choose from some of our sample templates or create your own templates. 1. Create your meeting. 2. Click ...

What are Smart Topics?

Smart Topics (Advanced Agenda / Minutes Analytics) Smart topics is the term used to describe recurring Agenda items. The number of times a specific topic appears on an Agenda is displayed and members can click for its occurrence history, along with ...

How to regenerate an Agenda/Minutes document?

1. Open the document you want to regenerate (Agenda or Minutes document) by clicking the 'A' or 'M' icons. 2. Make a temporary change/edit to the document. 3. Close the builder. 4. Now reopen your agenda/minutes document - the document should have ...

How do I add conferencing to my Meeting?

Step 1) Create Meeting and choose conferencing link Step 2) Paste your conference link QuickMinutes will automatically read the link to determine if is a Zoom, MS Teams, or Google Meet and will present a text version of the link to meeting ...