Integrate your Webex account and QuickMinutes seamlessly in just a few clicks. You will be able to
generate Webex conference links directly in QuickMinutes when creating a meeting and this link will be automatically added to your meeting agenda.
How do I integrate Webex with QuickMinutes?
1. Click on your profile photo on the top left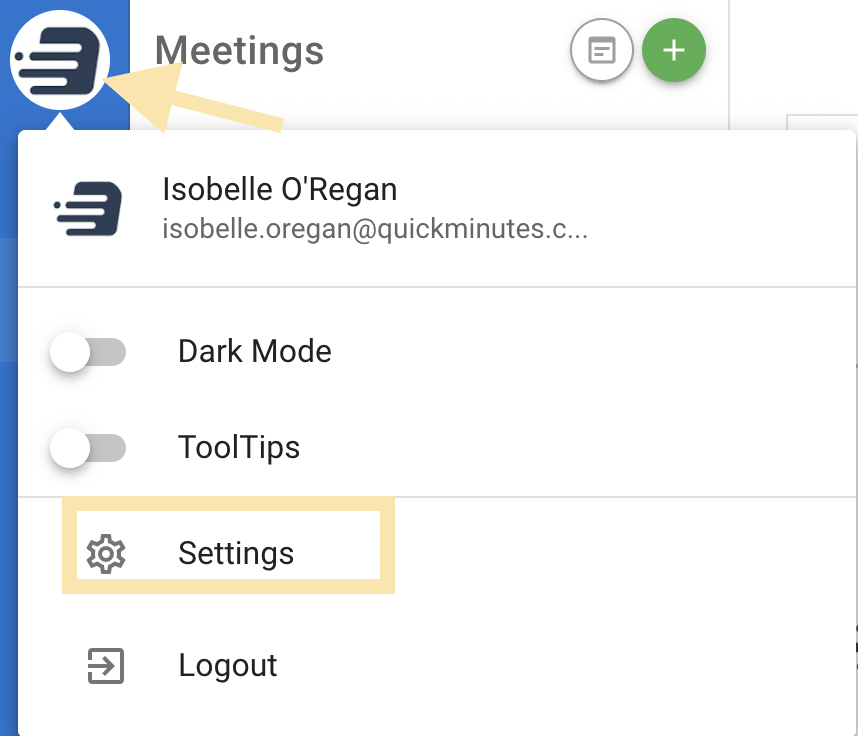 2. Navigate to settings

3. Under integrations you will see the option 'Webex'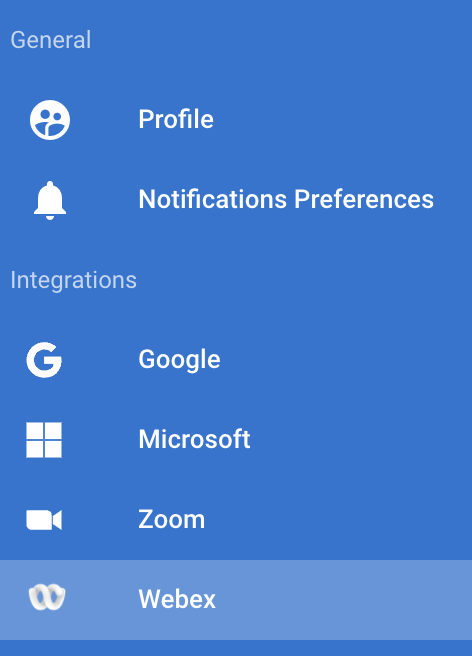 4. Click on 'Integrate Webex now' & follow the steps.


Note: You must have an advanced meeting features Webex account to complete this integration with QuickMinutes.