Calendar view in Events list
From the calendar view in QuickMinutes you can:

1. Create meetings
Click on the green button '+' button



On a day where you have no meetings, you will see the 'create meeting' button in the calendar.

For meetings you don't have in QuickMinutes yet you can simply click on the event & it will create the meeting allowing you to start uploading documents.

2. Request an Agenda / Notes
If you are not the meeting organiser, you can request an agenda before the meeting or request notes post meeting, which will trigger an email to the meeting organiser.

When requesting, a modal will pop up where you can edit the email you want to send.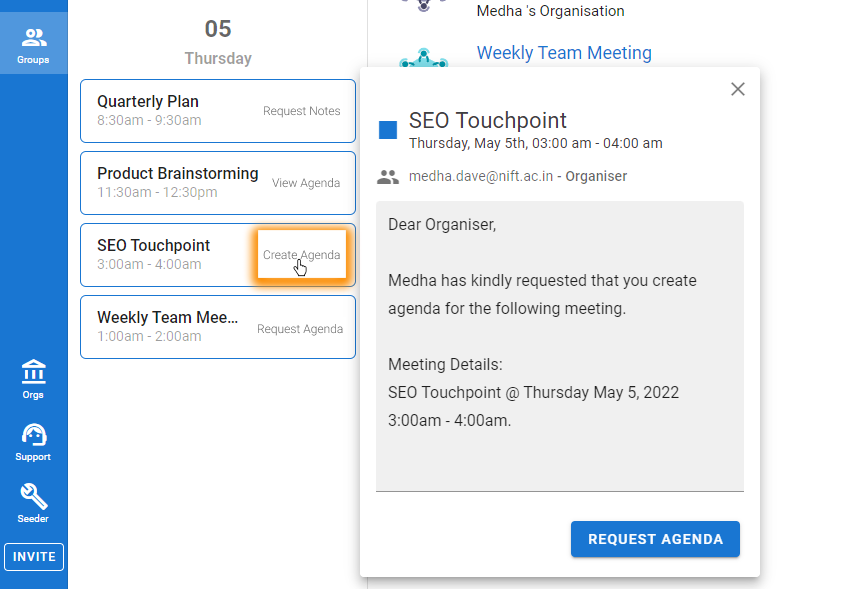 3. Create an Agenda / Notes
If you are the meeting organiser, quickly create an agenda your meeting.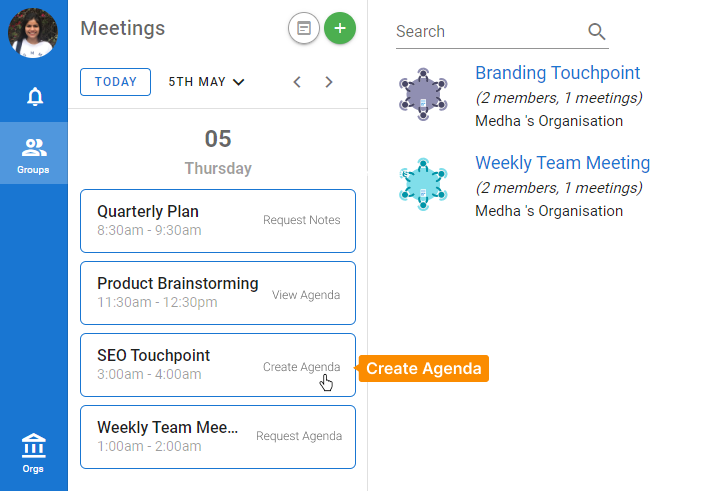 Note: If you don't want to see the calendar view you can close this by hovering your mouse next to the calendar, which will show the close arrow.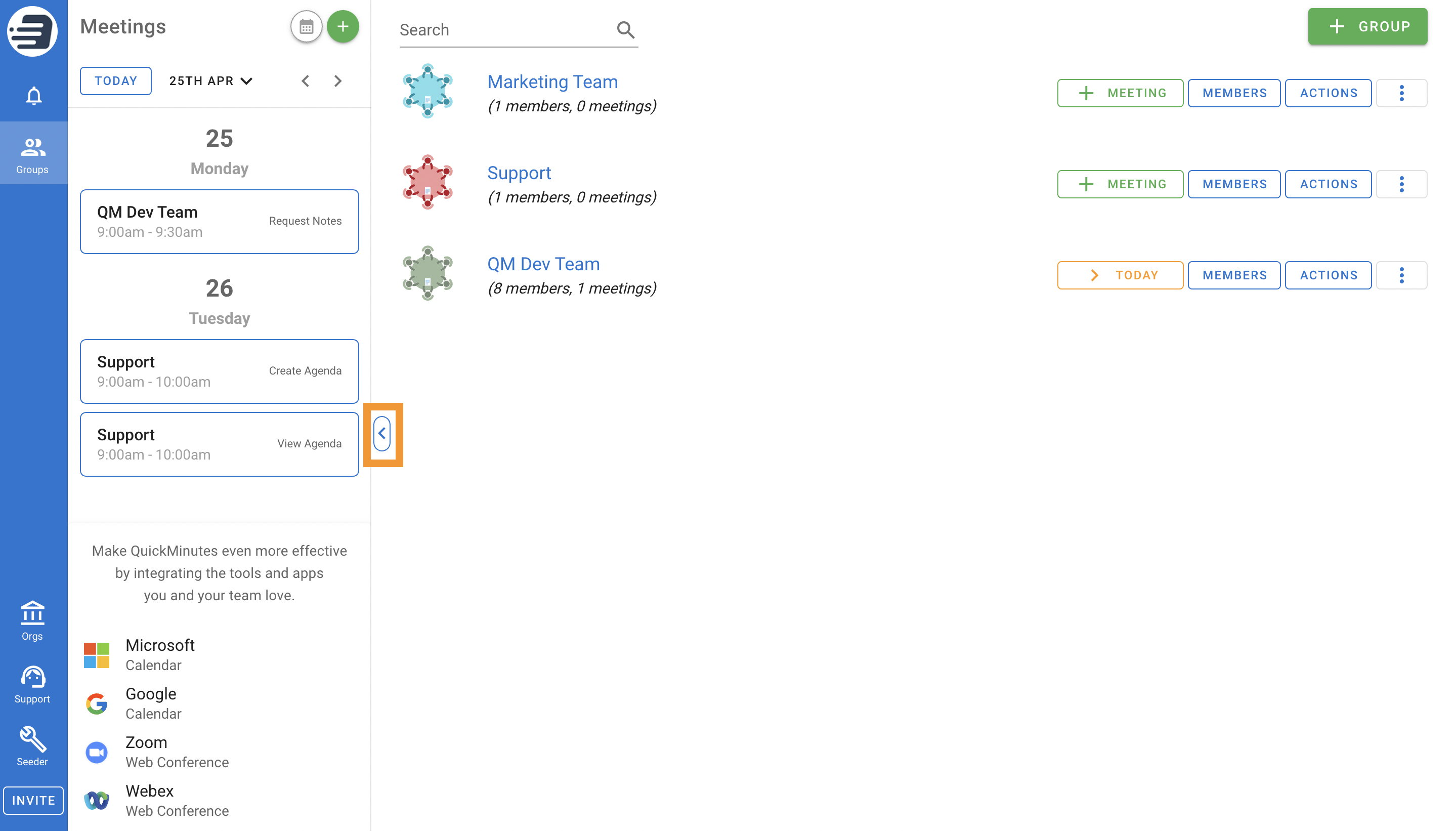 Related Articles

Recent changes to the Groups List

Overview In the new group list update, we have made some changes to improve your meeting experience in QuickMinutes. To gain full value from this update we highly recommend to integrate your calendar. Read more here on what this means. Watch our ...

How to enable & disable Calendar Integration?

What is Calendar Integration? By integrating your Google / Microsoft calendar with QuickMinutes, you can: Create Meetings directly from QuickMinutes which generates a meeting link, sends invitations to attendees and appears in everyone's calendar. ...

What groups am I seeing in my list?

What groups you see in your list depends on your role within your organisation. 1. If you are a super org admin or an org admin, you will see all groups that belong to your organisation. 2. If you are a group member, admin, chairperson or affiliate ...

How do I get a list of all data associated with my account?

To attain a list of all data associated with your account, please follow the instructions below. 1. The account owner can attain all the data associated with their account at any time by giving written notice to support@quickminutes.com or ...