How do I add Group Members?
1. Navigate to 'Members' section of group.

2. Click the green 'Add Member' button.

3. Add email addresses (copy/paste for multiple) for members you would like to add.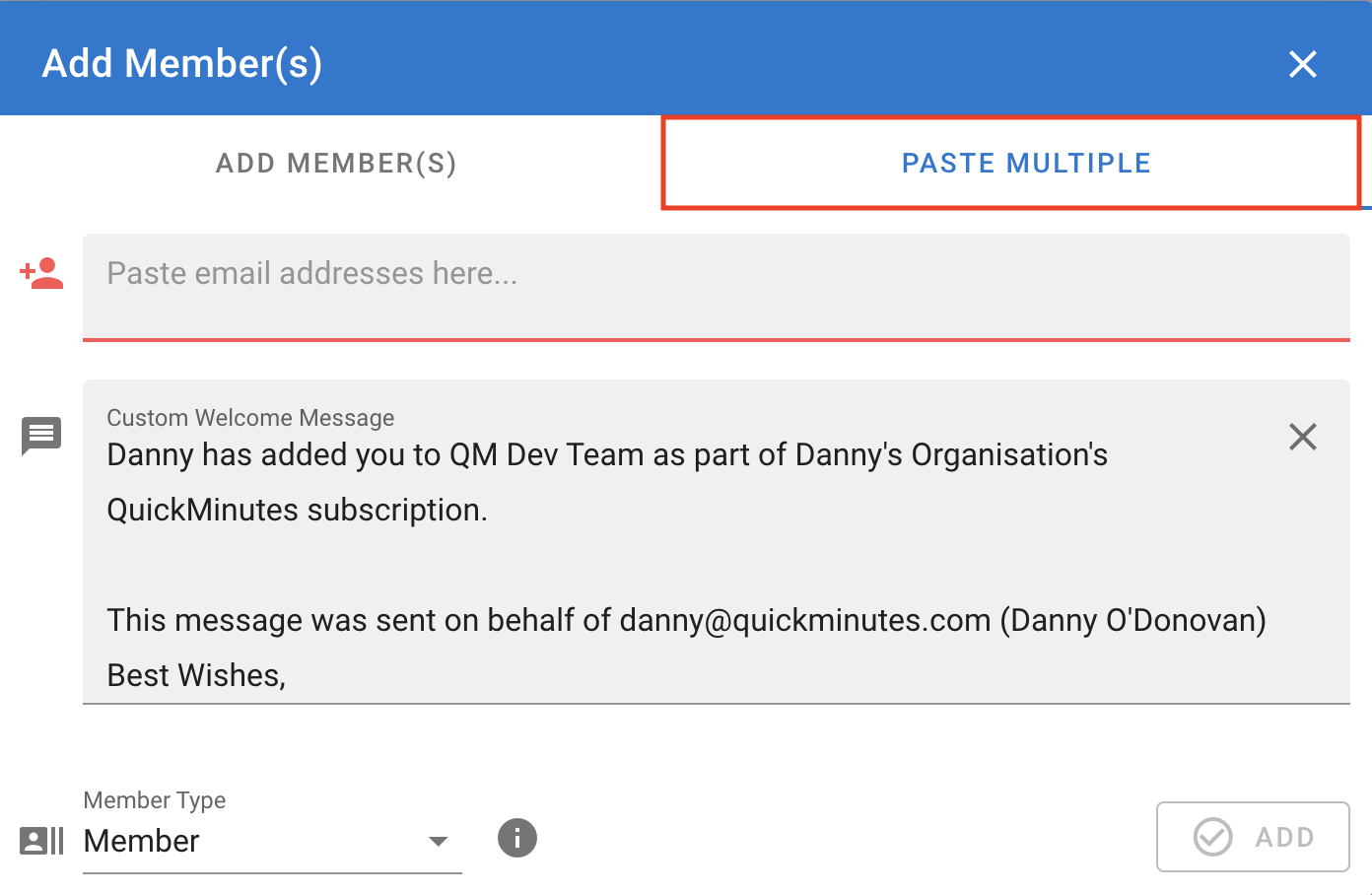 4. Select Group Role (Admin / Member / Affiliate / Chairperson) and click 'Add'.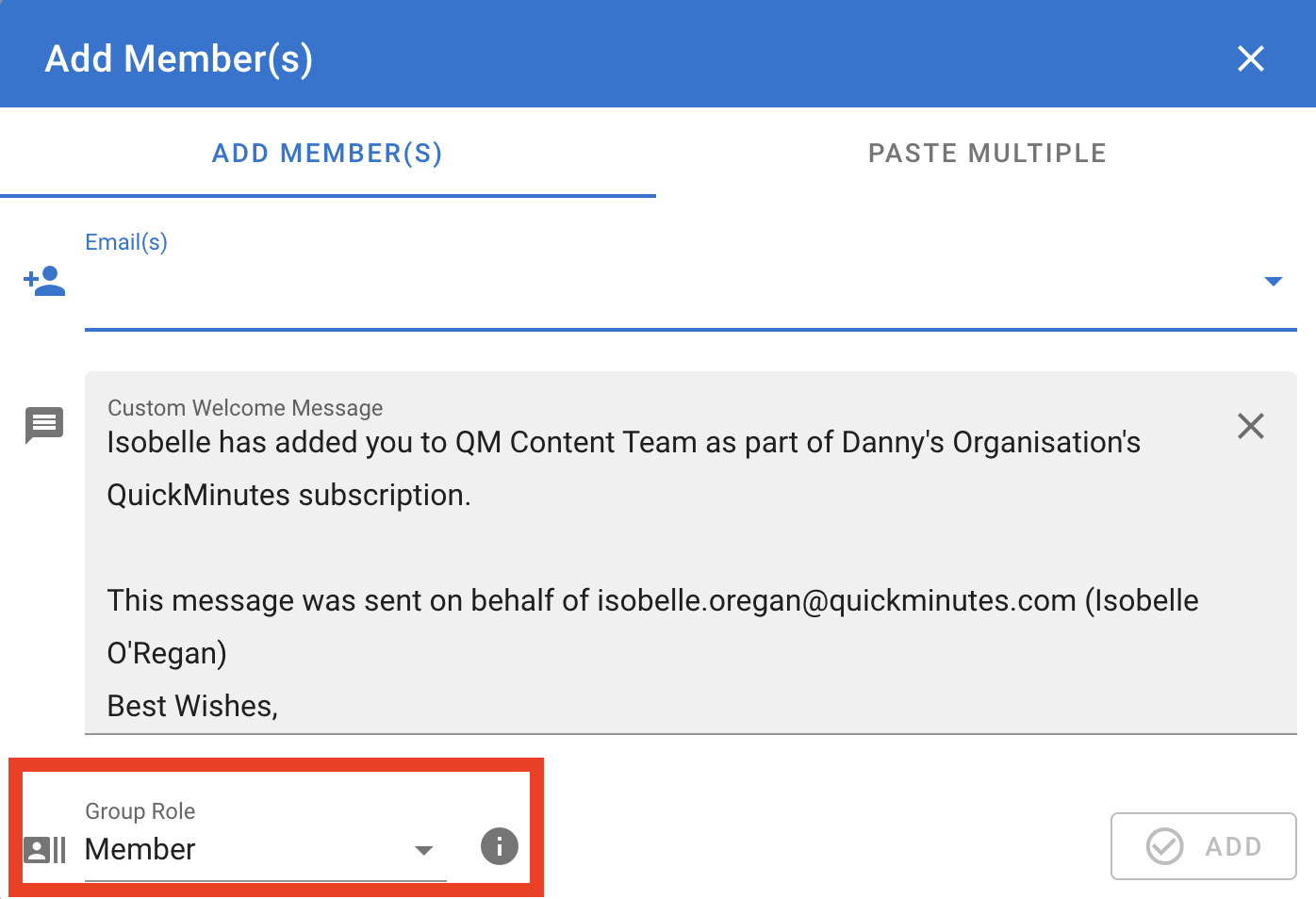 5. As a Group Admin you can update a member's role in a group at any stage. This can be done by navigating to the members list and selecting a different role from the drop down.
NOTE: Added users will receive email invitations from QuickMinutes at this point. You may want to create a meeting and populate with meeting documentation first.
Related Articles

Can I change a group members details as group administrator?

Yes, you can. Group administrators can easily update group members details within the group. To do this: 1. Go to the members tab. 2. Click on the name of the member you want to update. 3. Group member profile will appear. 4. From here, you can: ...

Can I store general information at a group/committee level?

Yes, you can store general information at a group / committee level. 1. Inside your group, navigate to your group overview area. 2. From here, you can add / organise group specific information as well as update the group description. This can be ...

Can I publish meeting documentation without notifying group members?

Yes, you can. 1. Upload/Create your meeting documentation. 2. Click on the 'Publish' button. 3. A pop up window will appear, from the recipients list you can deselect all members to receive any notification of this (Quick tip: Uncheck the 'select ...

I accidentally removed someone from the group, how do I check who I removed?

If you accidentally removed someone from the group, you can easily check who you've removed and add them again without any loss of access for them. To check who you've removed : 1. Go to the 'Members' area under your group. 2. Click on the download ...

What are the different Group Roles?

1. There are four different group roles that can be assigned to members. 2. The permissions differ based on your role, see below: