How do I create an Agenda?
Once you create a meeting you can launch the agenda builder to set the discussion for your meeting.
1. Click on Create Agenda and this will enable the Agenda Builder.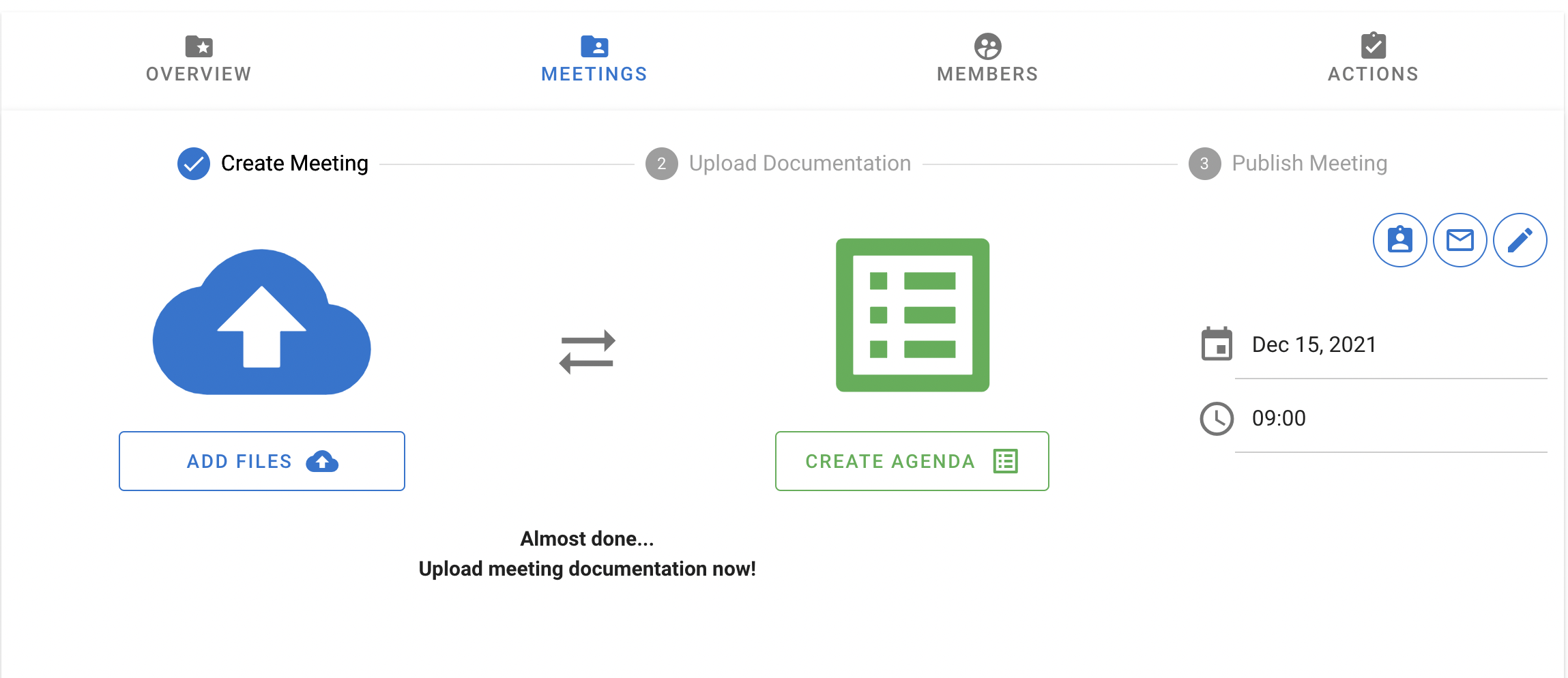 2. You can set the different discussion items and have the option to attach associated links/files to each item.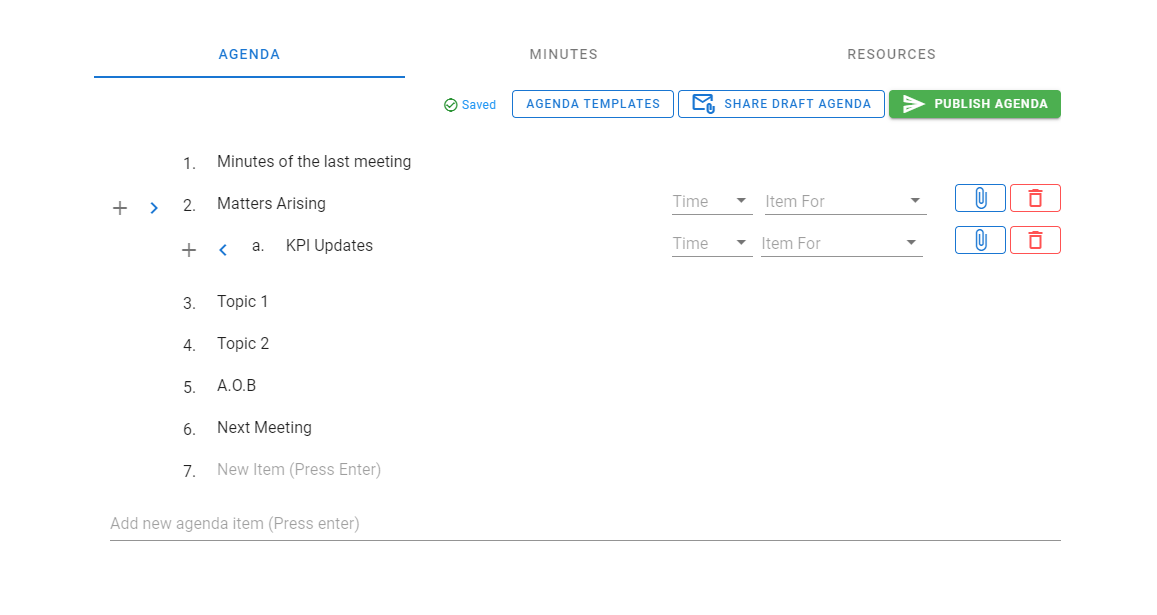 Meeting details with be automatically populated (Date/Time/Location).
​
3. Meeting details with be automatically populated (Date/Time/Location).
4. A copy of your last agenda items with be loaded to serve a draft (we understand that agendas can contain lots of standing items). The minutes from your last meeting (if existing) will automatically be attached.
Watch the Video below:

Related Articles

What are Agenda items?

While running a meeting, every organiser must create an outline of topics/agendas they want to cover to avoid missing out on important conversations and tracking progress from the last meeting. Agenda items help solve the purpose by listing all the ...

How to add agenda items from QuickMinutes Templates Library

We thought you might like some templates to make your agendas easier to write, therefore, we created a new agenda templates section where you can choose from some of our sample templates or create your own templates. 1. Create your meeting. 2. Click ...

How do I create a Meeting in QuickMinutes?

Integrate your Calendar - Learn how to do this here; 1. Create a new meeting in QuickMinutes from events list: Create your meeting - Click '+ Create Meeting' button on top right corner of events list. Input all event details. Choose your preferred ...

What are Smart Topics?

Smart Topics (Advanced Agenda / Minutes Analytics) Smart topics is the term used to describe recurring Agenda items. The number of times a specific topic appears on an Agenda is displayed and members can click for its occurrence history, along with ...

How do I add conferencing to my Meeting?

Step 1) Create Meeting and choose conferencing link Step 2) Paste your conference link QuickMinutes will automatically read the link to determine if is a Zoom, MS Teams, or Google Meet and will present a text version of the link to meeting ...