How do I create an Organisation?
1. Click on orgs on the left side navigation panel.

2. Click the green '+ Organisation' button.
3. You will be prompted to insert Organisation name and then click create.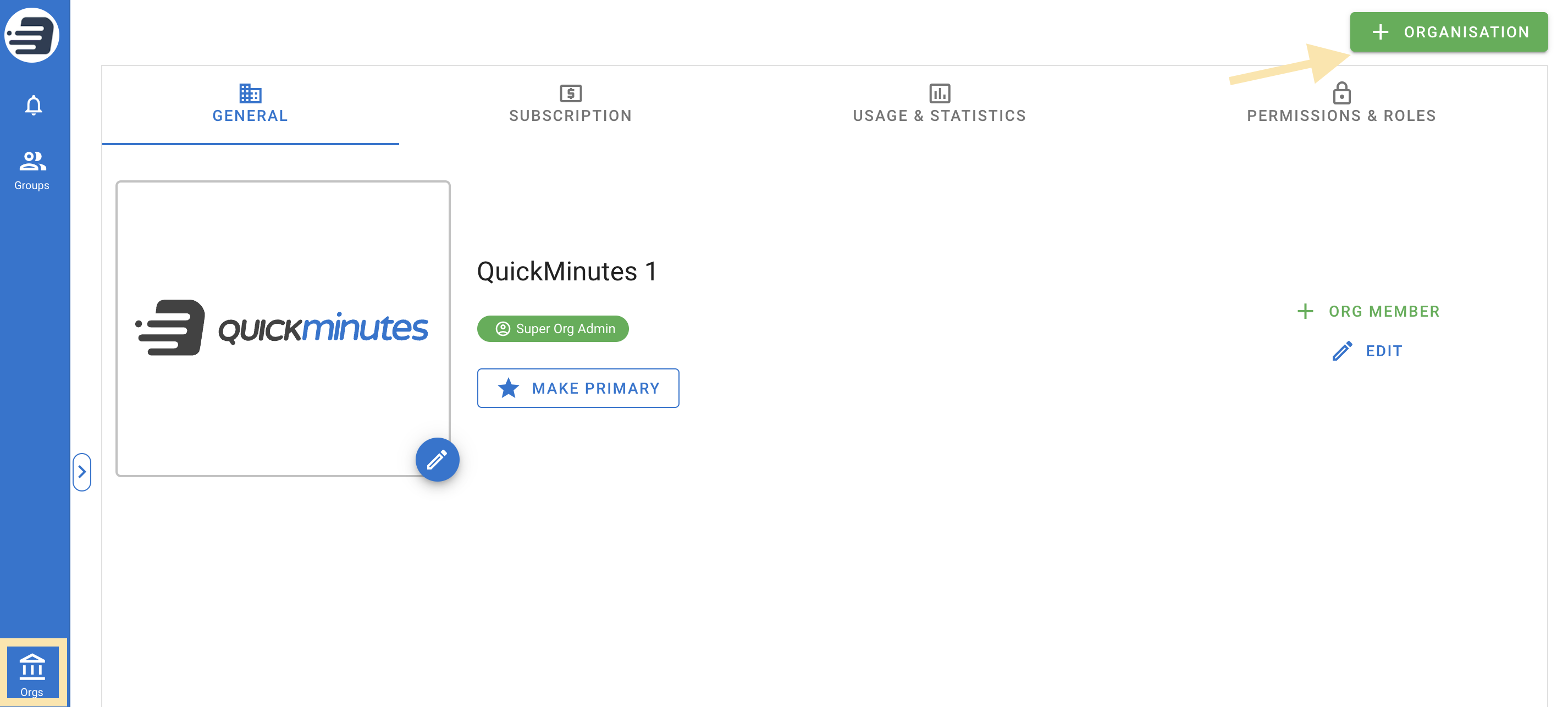 Related Articles

How do I create a Group?

Creating a group is simple. ​ 1. Click on Group + to create a Group and insert the information below; 2. If no organisation has given you permission to create groups their behalf, then you ...

What is my Primary Organisation?

1. You can choose one organisation as your Primary Organisation. This is the organisation that you best identify with. 2. You can have a relationship with multiple organisations but; - Your Primary Organisation logo will appear in the top left. - ...

Create Meeting Modal - Recipients

The recipients list when creating a meeting in QuickMinutes allows admins to select who receives a notification of the meeting initially. By selecting a member, they will receive an invitation with meeting details and the event will appear in their ...

Creating Multiple Groups within your Organisation

1. To create Multiple Committees/Teams/Groups with different users click on My Groups on the left hand side. 2. Click Group + to create new Group. 3. Then click Member + and add your members to your Group.

Can I customize the code of conduct for my organisation?

No, you cannot customize the code of conduct supplied by QuickMinutes.com 1. The QuickMinutes code of conduct form must be signed & agreed by all members of your organisation, but it cannot be customtised or edited in any way.