How do I track attendance, apologies and RSVP?
1. When a member receives a meeting invitation (Triggered by 'Invite Now, Publish Meeting, Update Meeting) they receive the below email where they have options to RSVP or register an apology.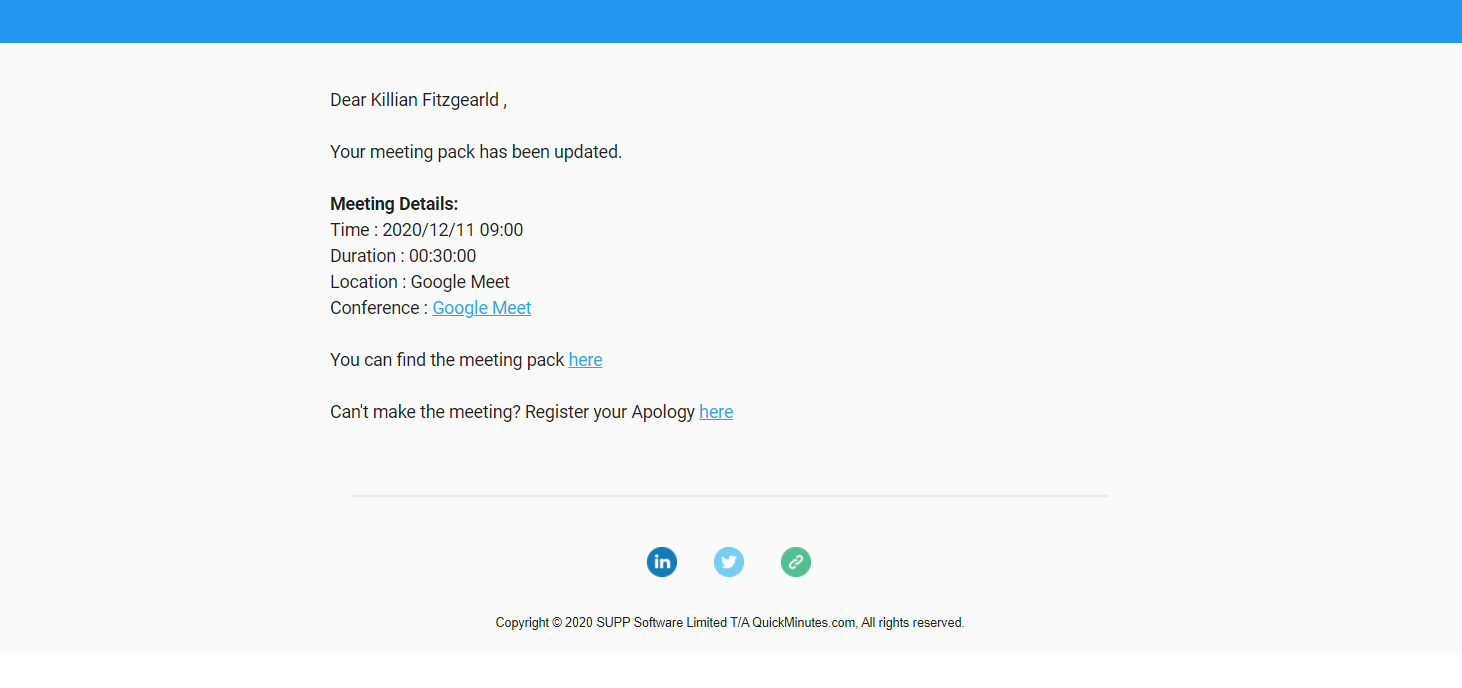 2. The meeting attendance feature keeps a record of RSVP status and notes of absence (apology) before a meeting. Notes sent by members will also be automatically recorded in this area too.
3. After a meeting has commenced this feature can also be used to mark attendance which can populate meeting minutes as well as feeding into group reports.
​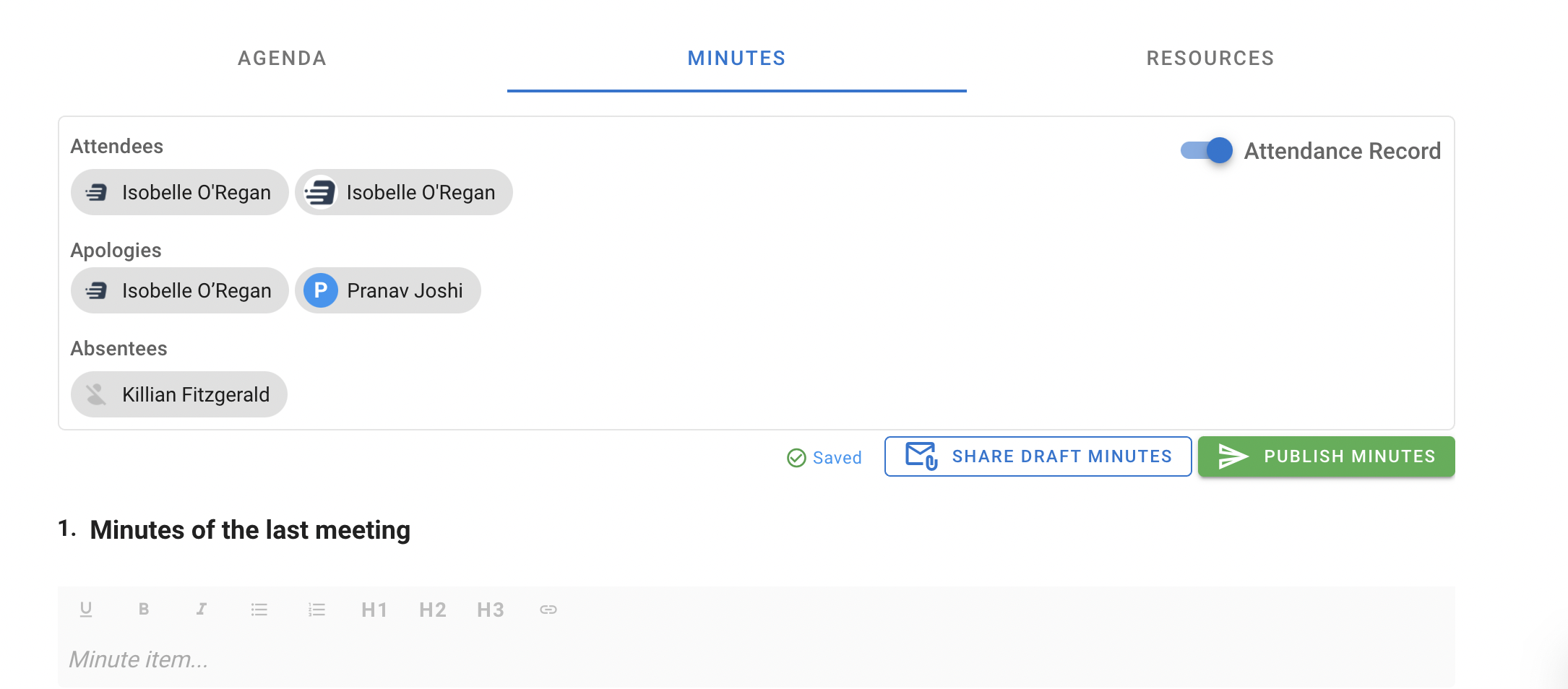 Related Articles

What is the Attendance record in the 'Minutes Builder'?

The attendance record is an optional feature where you can record group members attendance on the minutes document. Attendance is broken into: 1. Attendees 2. Apologies 3. Absentees Simply turn this feature on from the minutes builder:

How do I register my apologies as a group member?

1. When a group member receives a meeting invitation triggered by the group admin publishing a meeting - they receive the email below which includes the option to register an apology. Registering an apology is a mandatory requirement in some ...

What is the Guest Section?

The guest section is available in the Agenda tab in MeetSpace. From here you can; 1. Track attendance 2. Add guests 3. Remove guests 4. Email all Invitees Click on the image to play Video:

What is MeetSpace?

MeetSpace puts all QuickMinutes meeting related features in one place, creating easy access to your Meeting Agenda, Minutes, Documents and Attendance. Click on the image below for an overview of MeetSpace. Meeting Agenda Once you have created your ...

What is the 'Minutes Builder'?

The Minute Builder allows you to quickly record meeting notes and produce a professional document once published. 1. You can launch the Minute builder once the Agenda has been set from the Meeting section of your Group by clicking on the letter 'M'. ...