How to clear my browser cache in Chrome on an iPad/iPhone?
Clearing your cache means deleting the information related to your device when visiting a new site or opening an app.
To do this:
1. Open the browser.

2. On the screen you will see three dots > Click on this.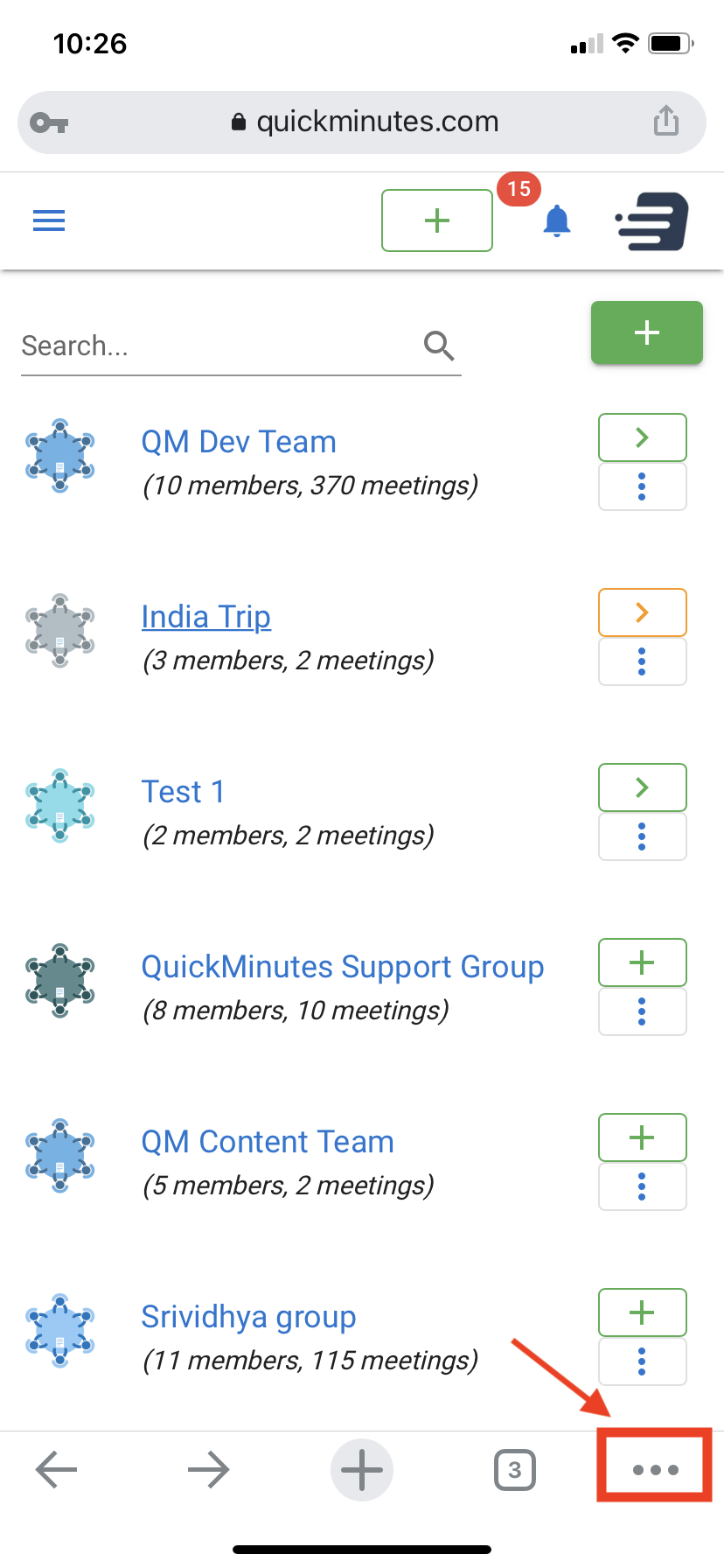 3. Choose History from this pop up.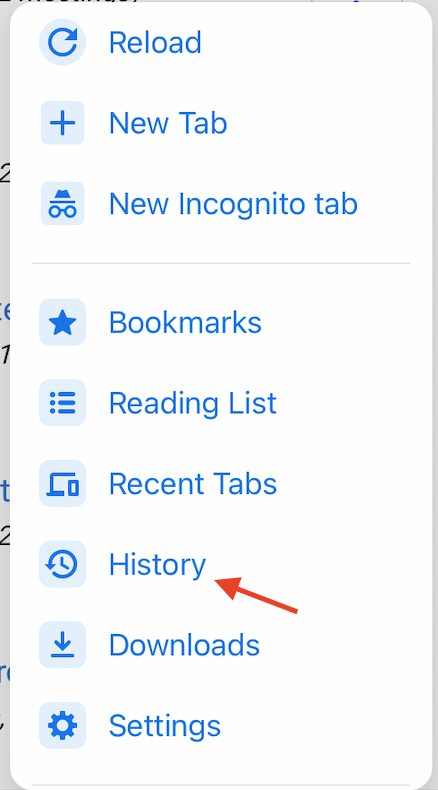 4. Click on 'Clear Browsing Data'.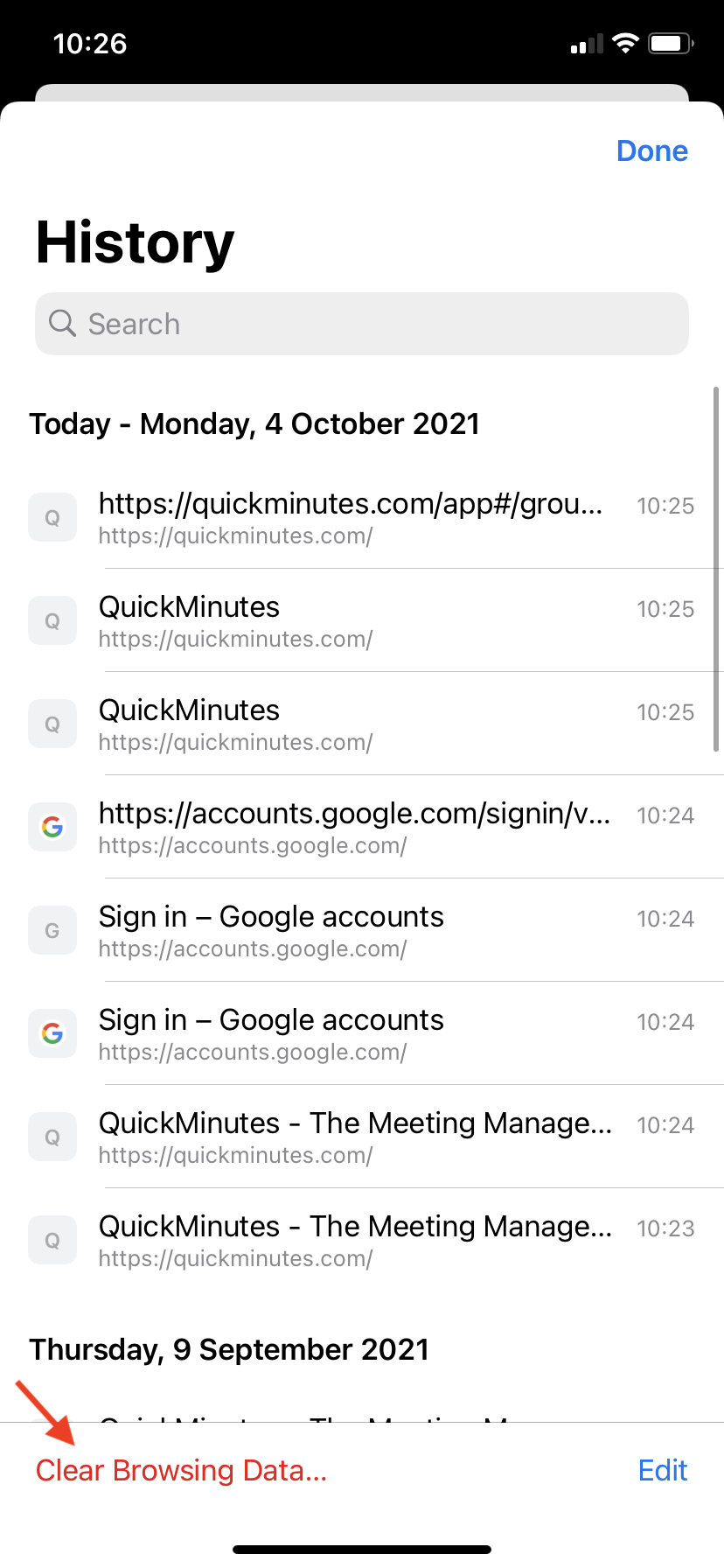 5.
Select the options of Cookies, Site Data & Cached images and files > Click 'Clear Browsing Data' down the end.
6. Click done once completed to return to the webpage.

Note:
Make sure Saved Passwords is not checked, otherwise
saved usernames and passwords will not auto populate the next time you visit a website or app. You will need to re-enter them on your next visit.
Related Articles

How to clear my Safari cache on an iPad/iPhone?

Step 1: Launch the 'Settings app' on your iPad. Step 2: Find the 'Safari' option & click on this. Step 3: Scroll down to the end of the right panel and you will see 'Clear History and Website Data'. Step 4: Confirm this and your cache has now been ...

Why doesn't QuickMinutes support Internet Explorer?

1. Microsoft Internet Explorer is a web browser that has been replaced by Microsoft Edge when it was no longer able to compete with other modern web browsers. Microsoft Internet Explorer was one of the internet's earliest victims to 'meme' culture ...

What is the QuickMinutes Chrome extension?

Watch the video below to learn more about the QuickMinutes Chrome extension. ​

Why am I seeing 'Loading App Data' after logging in?

If you have: 1. Logged into your QuickMinutes account 2. You are seeing the below Image of a loading page You may be using internet explorer which QuickMinutes does not support. Please try logging in again with another browser (i.e Google Chrome) and ...

Open All Document

If you have clicked "open all" and only one document has opened, the default setting of your browser has blocked multiple tabs opening at once. There are two solutions for this issue. ​ When you click "Open All", you should see a pop up on the top ...