How do I update my profile?
You can update your profile by following the below steps:

Click 'Profile Photo' in the top left

Navigate to settings

Update Profile Information

Click 'Update' and you are all set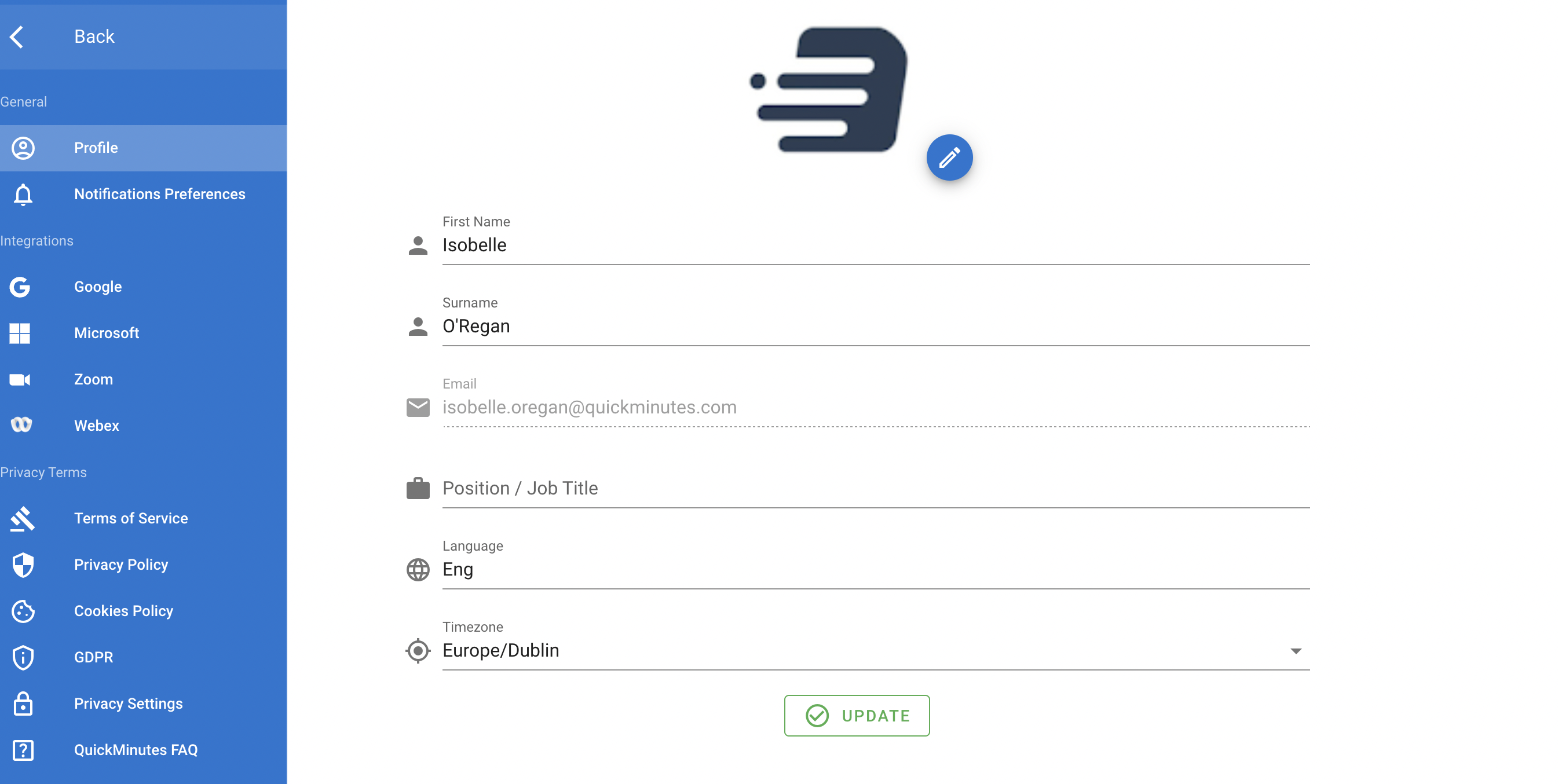 Related Articles

Update Meeting Attendees Manually

Follow the steps below to update your meeting attendees manually. 1. From 'My Groups' - Click on the Meeting 2. Click on the Attendance Icon - inside your meeting pack or MeetSpace 2. This will open the list of attendees and you can manually update ...

How do I update Meeting Details?

1. The meeting details component can be found inside the Meeting Pack. 2. From here, you can update meeting details by clicking on the pen icon. 3. Once changes are made click update and group members are notified.

Who can see my profile details?

The following types of group members can see different areas of your profile details & data: 1. Fellow group members will be able to view agenda, minutes, files you upload, links you attach and where necessary share them. 2. Fellow group members will ...

Can I change a group members details as group administrator?

Yes, you can. Group administrators can easily update group members details within the group. To do this: 1. Go to the members tab. 2. Click on the name of the member you want to update. 3. Group member profile will appear. 4. From here, you can: ...

Can I change the format of my time?

Yes, you can easily change the time format to military or AM/PM. Step 1: Navigate to settings in the top left of your profile at QuickMinutes.com Step 2: Under the profile section, select your preferred form and then click 'Update'.