I don't want to schedule new meetings in QuickMinutes
When creating a meeting, if you want to input
existing meeting details into
QuickMinutes, causing no effect to your calendar
:
Disable Calendar Integration
- FAQ
here
on how to.
1. Create your Meeting.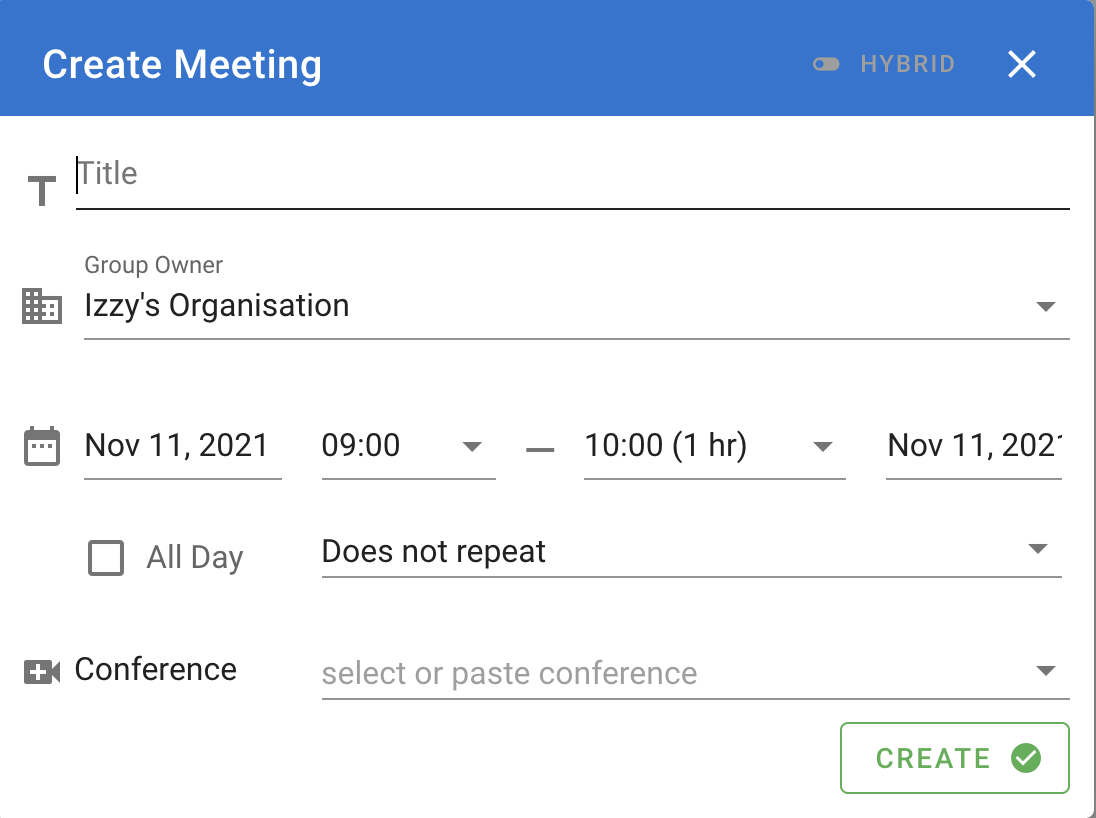 2. Input Meeting details.
3. Choose the 'Conference' option & paste the link you already have or leave this blank.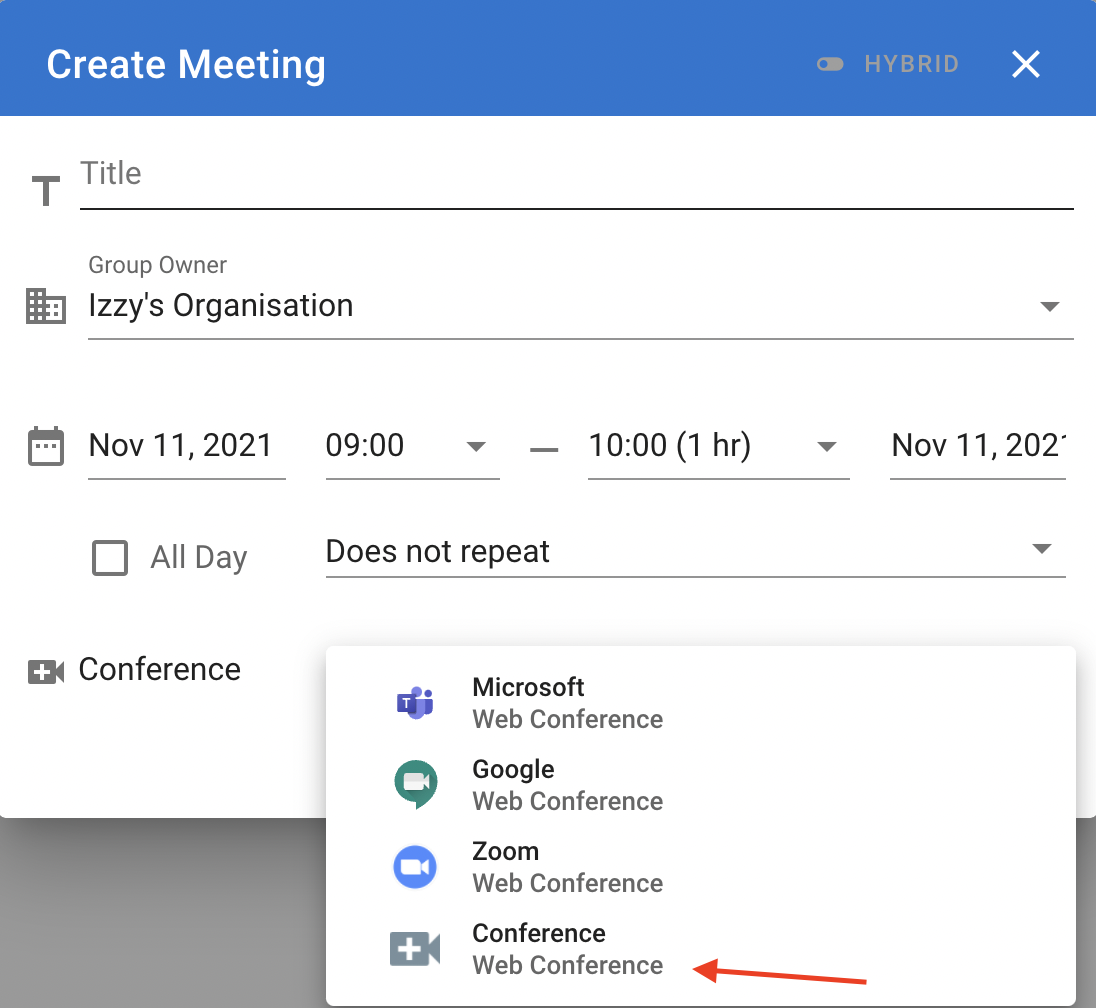 4. Members will only receive notifications when you Publish documents, Make updates & Notify them (Optional).
Related Articles

QuickMinutes: External Member Access

Inviting external members to your QuickMinutes group is simple; 1. Invite external member 2. External member receives invitation / activation link to their inbox 3. External member completes their QuickMinutes registration with their preferred ...

Why doesn't QuickMinutes support Internet Explorer?

1. Microsoft Internet Explorer is a web browser that has been replaced by Microsoft Edge when it was no longer able to compete with other modern web browsers. Microsoft Internet Explorer was one of the internet's earliest victims to 'meme' culture ...

Search for Meetings / Agendas / Users and Documents in Meeting Pack

The following areas are fully searchable on QuickMinutes; Searching Groups / Committees / Boards 1. Search for all groups, committees and boards. Please note that you will only be able to access / search for groups that you have been added to. ...

How do I create a Meeting in QuickMinutes?

Integrate your Calendar - Learn how to do this here; 1. Create a new meeting in QuickMinutes from events list: Create your meeting - Click '+ Create Meeting' button on top right corner of events list. Input all event details. Choose your preferred ...

I'm transitioning my meetings to QuickMinutes, now what?

Accessibility: QuickMinutes is a web application that is accessible at QuickMinutes.com. More info on accessibility can be found here. Training: One to One training can be booked here. Register for our onboarding webinar here. Running Your First ...