QuickMinutes Agenda Templates
We thought you might like some templates to make your agendas easier to write, therefore, we created a new agenda templates section where you can choose from some of our sample templates or create your own templates.
2. Click 'Create Agenda'.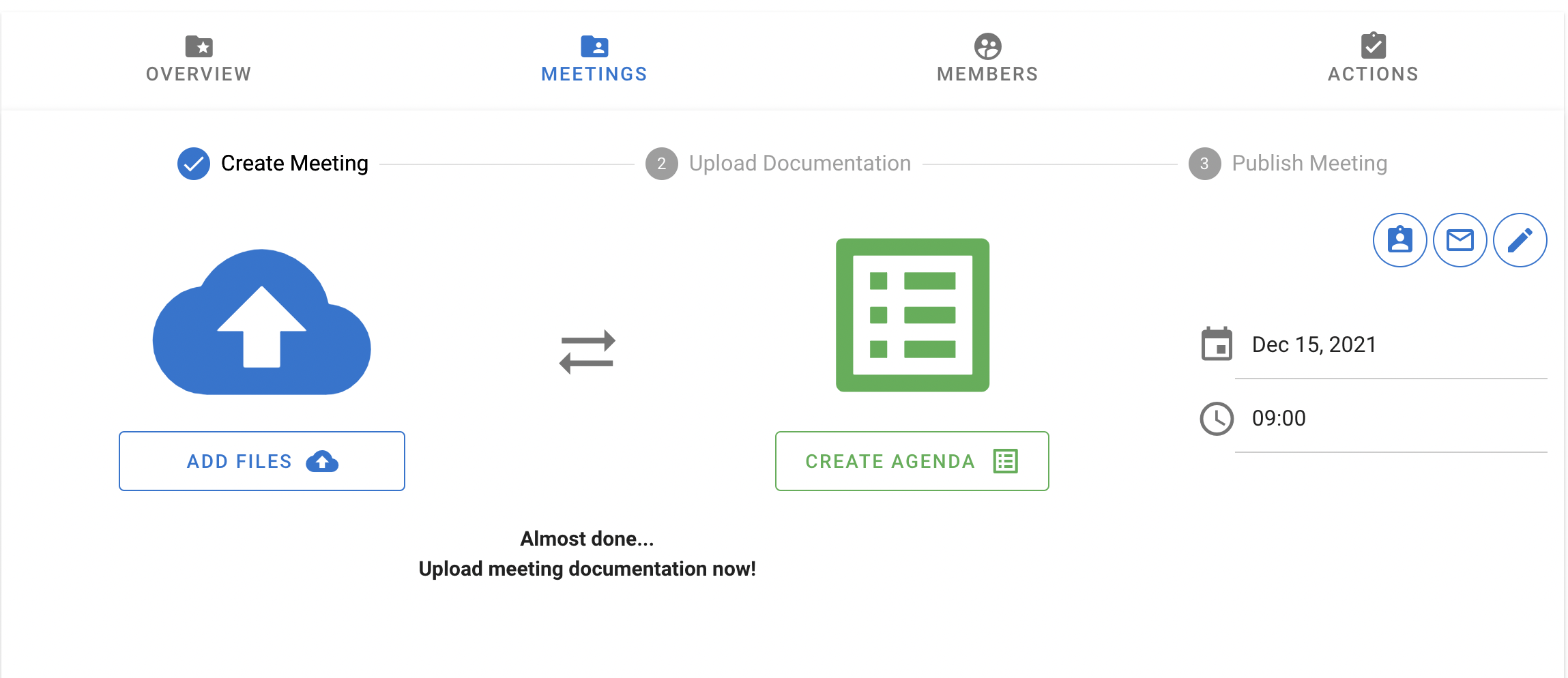 3. When MeetSpace launches, you will see the option 'Agenda Templates'. Once you click on this, you will see some pre-populated templates.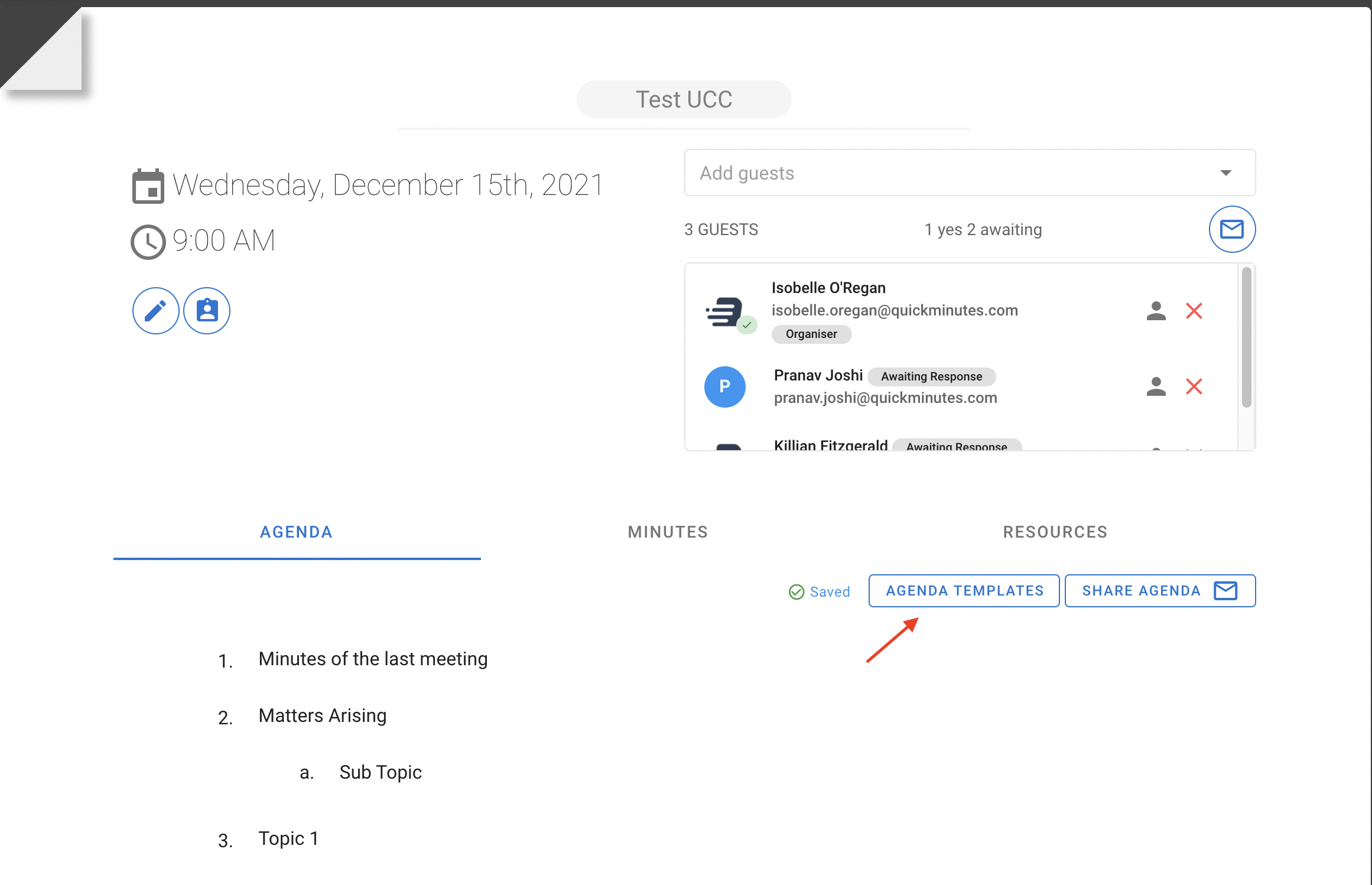 4. You can also create your own custom template with set agenda items by clicking 'Create Agenda Template'.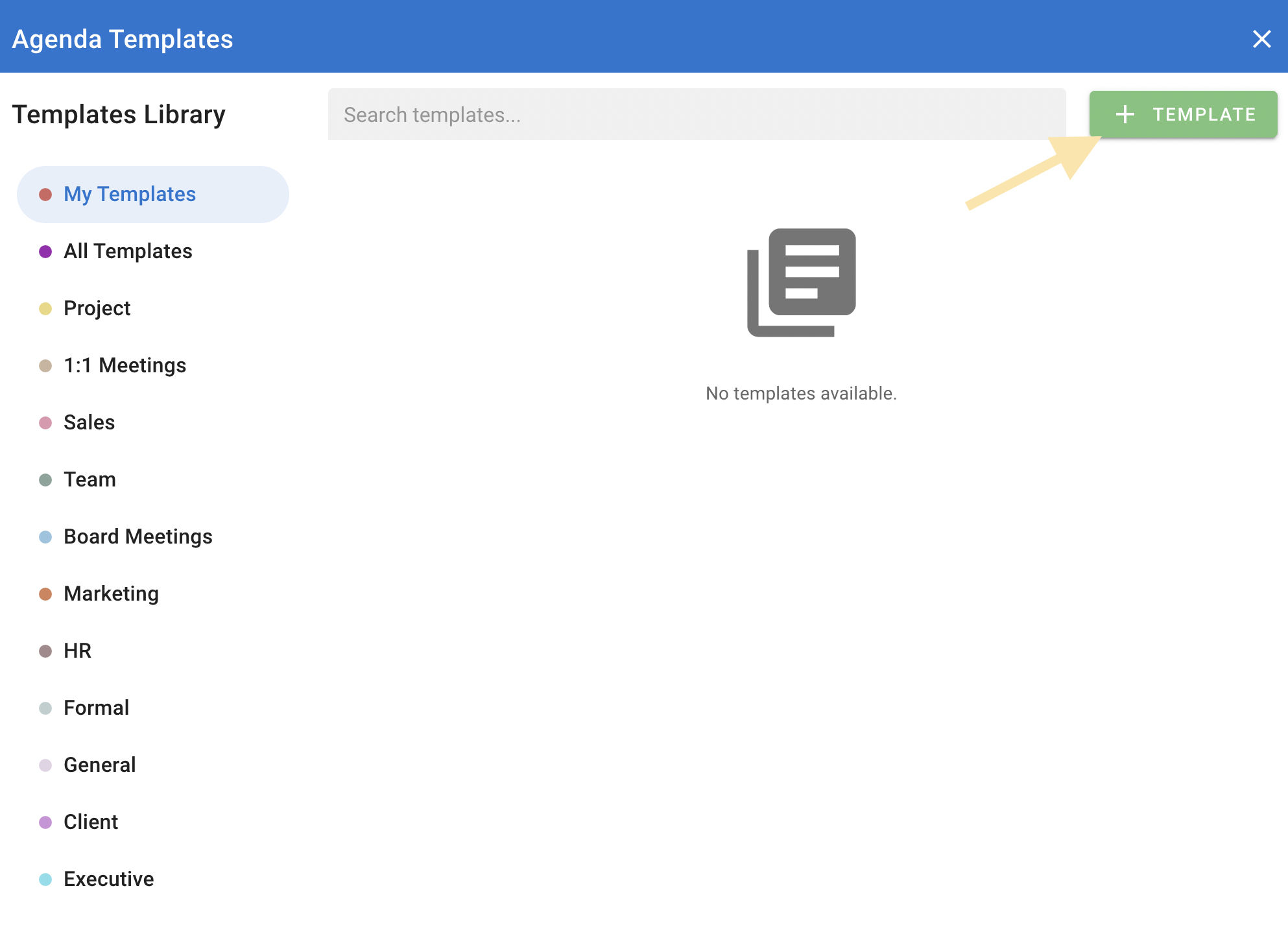 Related Articles

How to change my Agenda/Minutes template in QuickMinutes?

We are now offering customised agenda/minutes templates in QuickMinutes - Read the article here with more information on this. To change your group agenda/minutes template design: 1. Go to the group you want to make this update in. 2. Open the ...

Can I have customised Agenda and Minutes Templates?

Yes you can, QuickMinutes is striving to offer a flexible service to cater for individual tastes and customisation. If you require customised templates for your organisation, please contact support@quickminutes.com. See some sample templates below ...

QuickMinutes: External Member Access

Inviting external members to your QuickMinutes group is simple; 1. Invite external member 2. External member receives invitation / activation link to their inbox 3. External member completes their QuickMinutes registration with their preferred ...

Why doesn't QuickMinutes support Internet Explorer?

1. Microsoft Internet Explorer is a web browser that has been replaced by Microsoft Edge when it was no longer able to compete with other modern web browsers. Microsoft Internet Explorer was one of the internet's earliest victims to 'meme' culture ...

Email & Password

You will receive a QuickMinutes invitation link in your inbox if you have; 1. Been invited to QuickMinutes by a colleague 2. Signed up for a QuickMinutes account You can register your QuickMinutes account by using a traditional email and password. ...