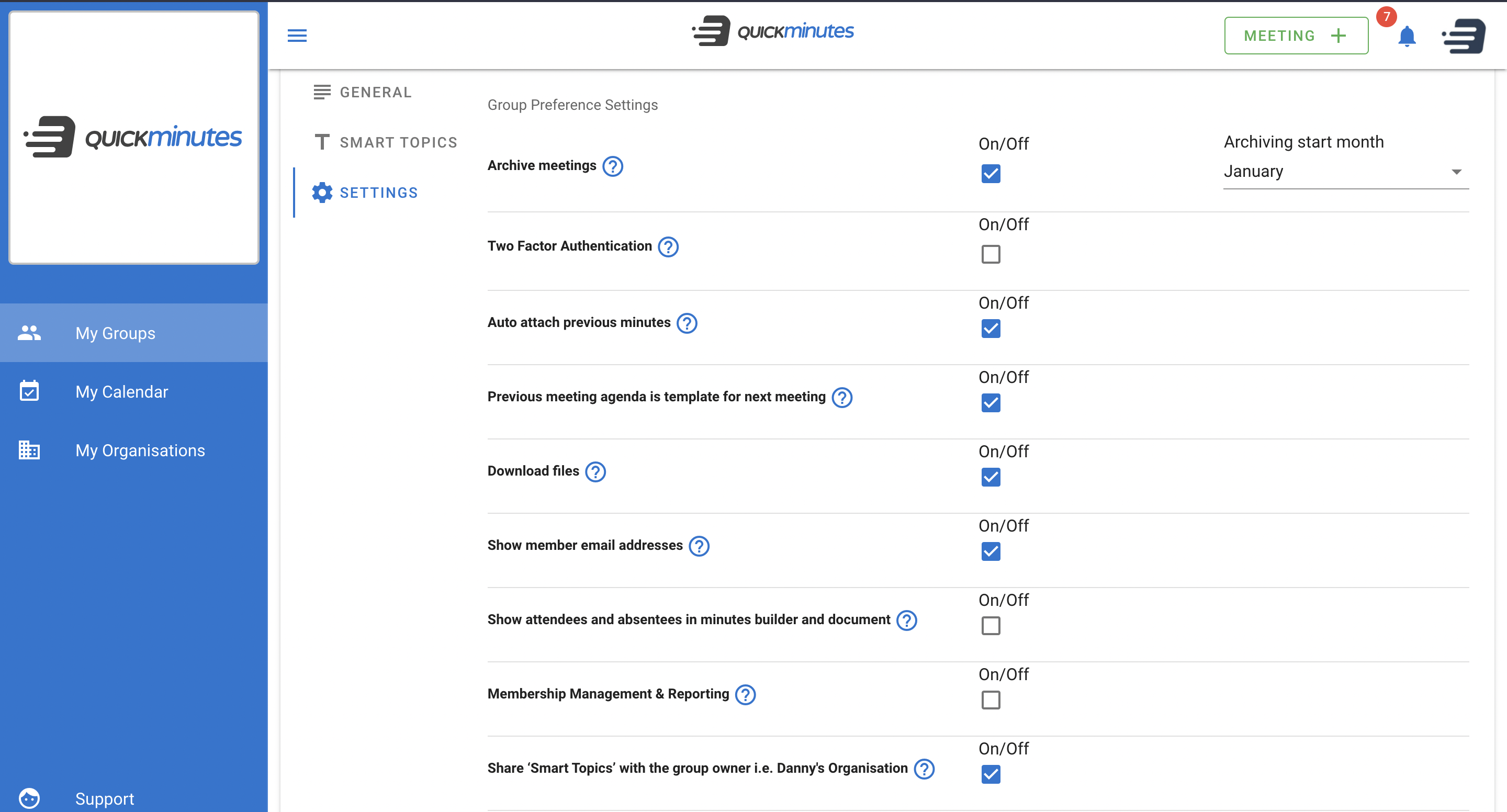 2. Group Preference settings include:
- Archive meetings

- Two factor Authentication
- Auto attach previous minutes

- Previous meeting agenda is template for next meeting

- Auto load previous meeting details when creating a new meeting

- Download files

- Show member email addresses

- Show attendees and absentees in minutes builder and document

- Share 'Smart Topics' with the group owner i.e. Killian's Organisation

- Agenda/Minutes document format
- Signature component in Agenda Builder

- Microsoft Teams web hook integration
- Membership Management & Reporting.