What is the 'Agenda Builder'?
Once you create a meeting you can launch the agenda builder to set the discussion for your meeting.
Meeting details with be automatically populated (Date/Time/Location).



A copy of your last agenda items with be loaded to serve a draft (we understand that agendas can contain lots of standing items).



The minutes from your last meeting (if existing) will automatically be attached.

Agenda Builder: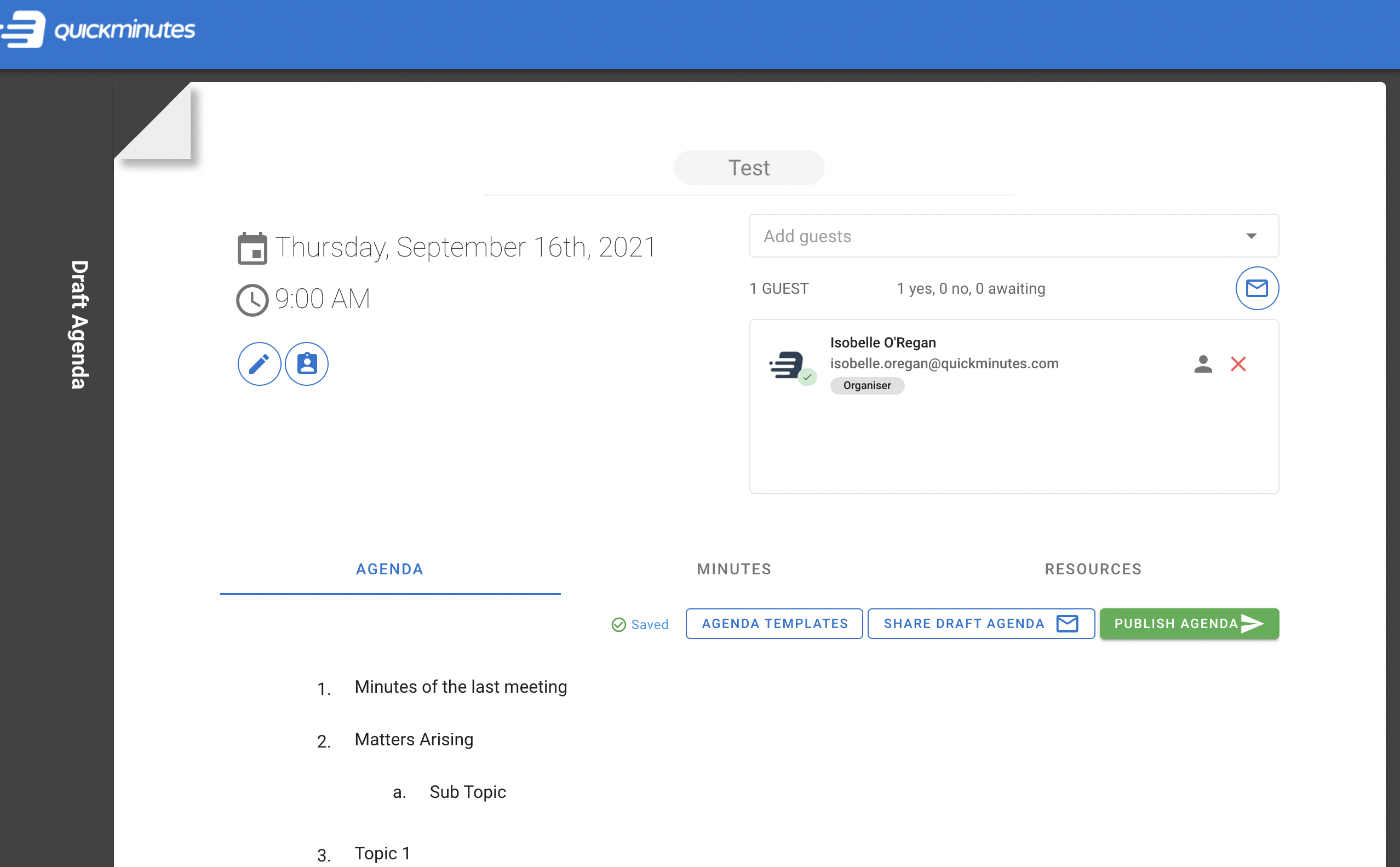 Document created:

Related Articles

What is the "Minutes Builder"?

1. You can launch the Minute builder once the Agenda has been set from the Meeting section of your Group by clicking on the letter M. 2. You can also access the Minute builder in MeetSpace. 3. The Minute Builder allows you to quickly record meeting ...

How do I publish my Agenda?

When you have inserted your Agenda items and completed your Agenda, you click on Publish to send the Agenda to all meeting members. You have some alternative options before publishing, see below: Share Draft: Share MS Doc to specific members ...

How do I create an Agenda?

1. When you create a meeting you will have the option to create an Agenda from the screen below. 2. Click on Create Agenda and this will enable the Agenda Builder. 3. You can set the different discussion items and have the option to attach ...

How do I attach Links and Files to Agenda Items?

1. You can attach files to the meeting pack by clicking 'Add files'. 2. You can add Link and Files to items in the agenda builder by clicking the below icon.

What are Smart Topics?

Smart Topics (Advanced Agenda / Minutes Analytics) 1. Smart topics is the term used to describe recurring Agenda items. 2. The number of times a specific topic appears on an Agenda is displayed and members can click for its occurrence history, along ...