What is the Agenda prompts icon in event details for?
The Agenda prompts icon located in your event details is a great way of ensuring your agenda items are aligned within the scheduled time.

How does this work?
1. As meeting administrator, once you click this icon you will be prompted with a pop-up notification in MeetSpace view, when the allocated time assigned to an agenda item is up. This notification serves as a gentle nudge to move onto your next item and how long it should be discussed.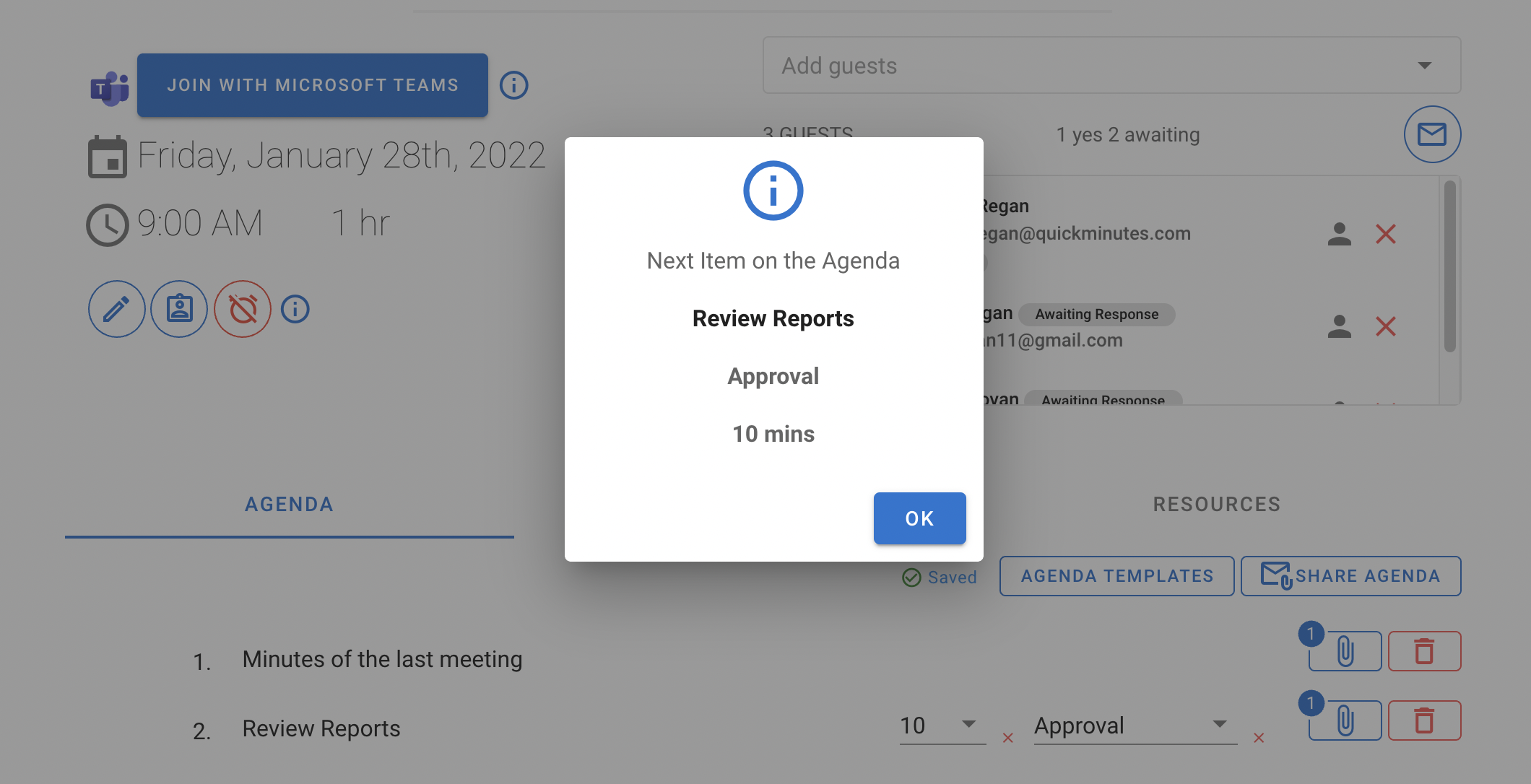 2. If you have no time set for an agenda item, this will default to 10 Minutes and the agenda item time will be updated.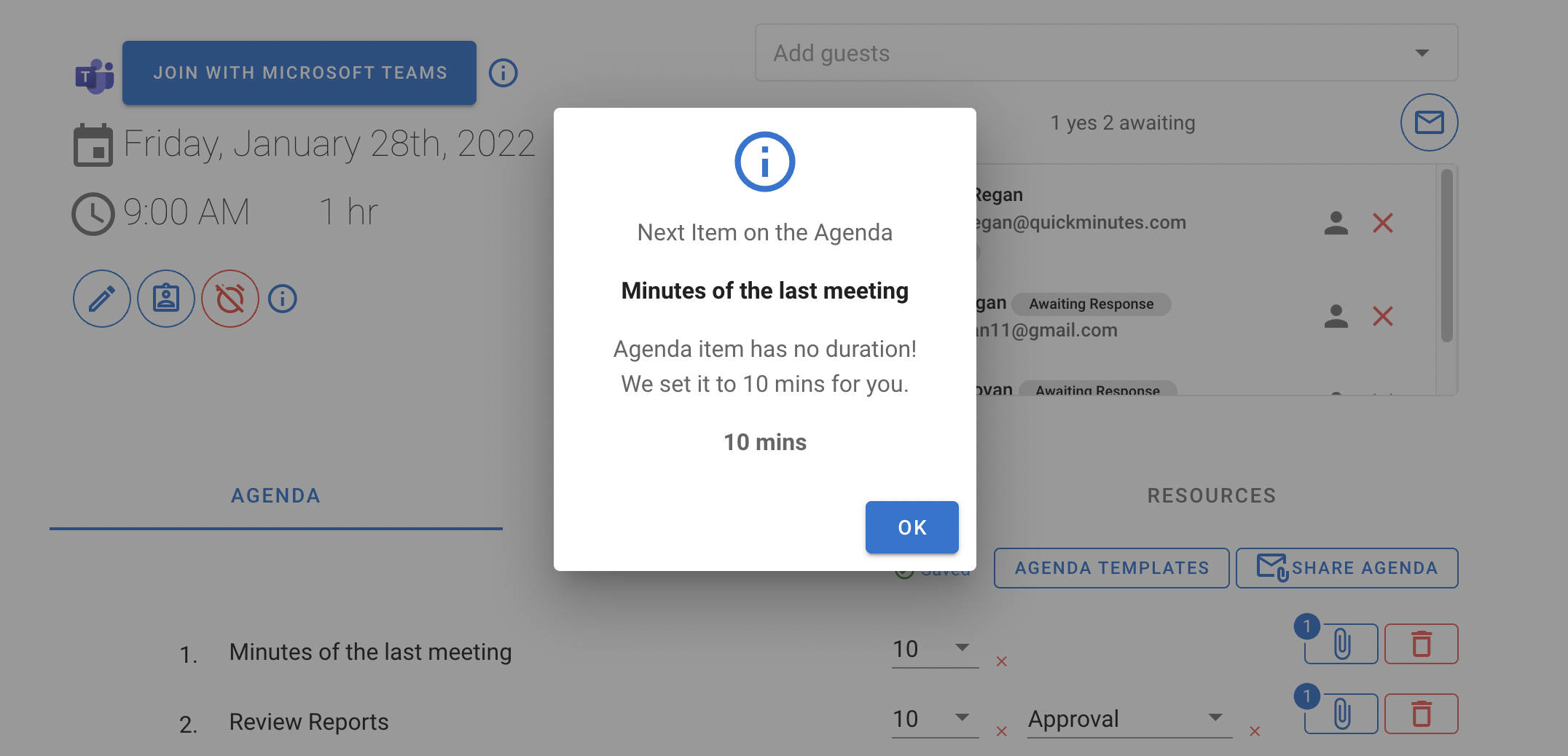 3. You can easily stop these prompts by clicking on the icon again.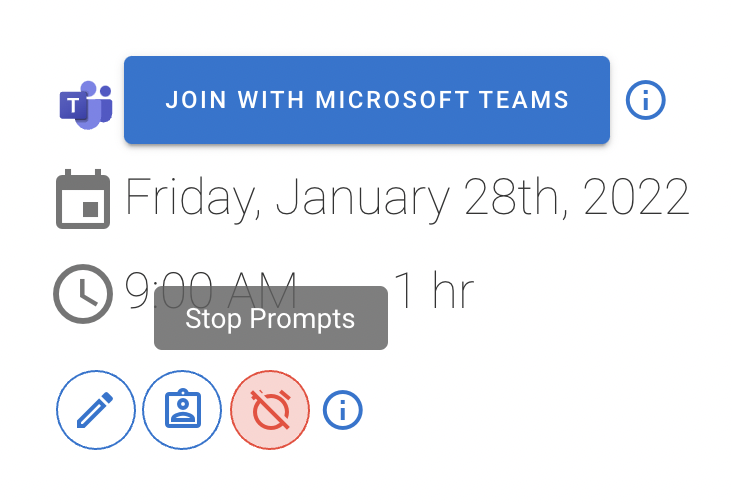 Related Articles

How do I update Meeting Details?

1. The meeting details component can be found inside the Meeting Pack. 2. From here, you can update meeting details by clicking on the pen icon. 3. Once changes are made click update and group members are notified.

Who can see my profile details?

The following types of group members can see different areas of your profile details & data: 1. Fellow group members will be able to view agenda, minutes, files you upload, links you attach and where necessary share them. 2. Fellow group members will ...

How do I create an Agenda?

Once you create a meeting you can launch the agenda builder to set the discussion for your meeting. 1. Click on Create Agenda and this will enable the Agenda Builder. 2. You can set the different discussion items and have the option to attach ...

How do I attach Links and Files to Agenda Items?

1. You can attach files to the meeting pack by clicking 'Add files'. 2. You can add Link and Files to items in the agenda builder by clicking the below icon.

What are Smart Topics?

Smart Topics (Advanced Agenda / Minutes Analytics) Smart topics is the term used to describe recurring Agenda items. The number of times a specific topic appears on an Agenda is displayed and members can click for its occurrence history, along with ...