What is Usage and Statistics Area?
1. Usage & Statistics is a series of anonymised data which is available to Org Admins only.
2. The purpose of this feature is to allow managers analyse key meeting, group and usage statistics within the QuickMinutes application.
GROUP STATS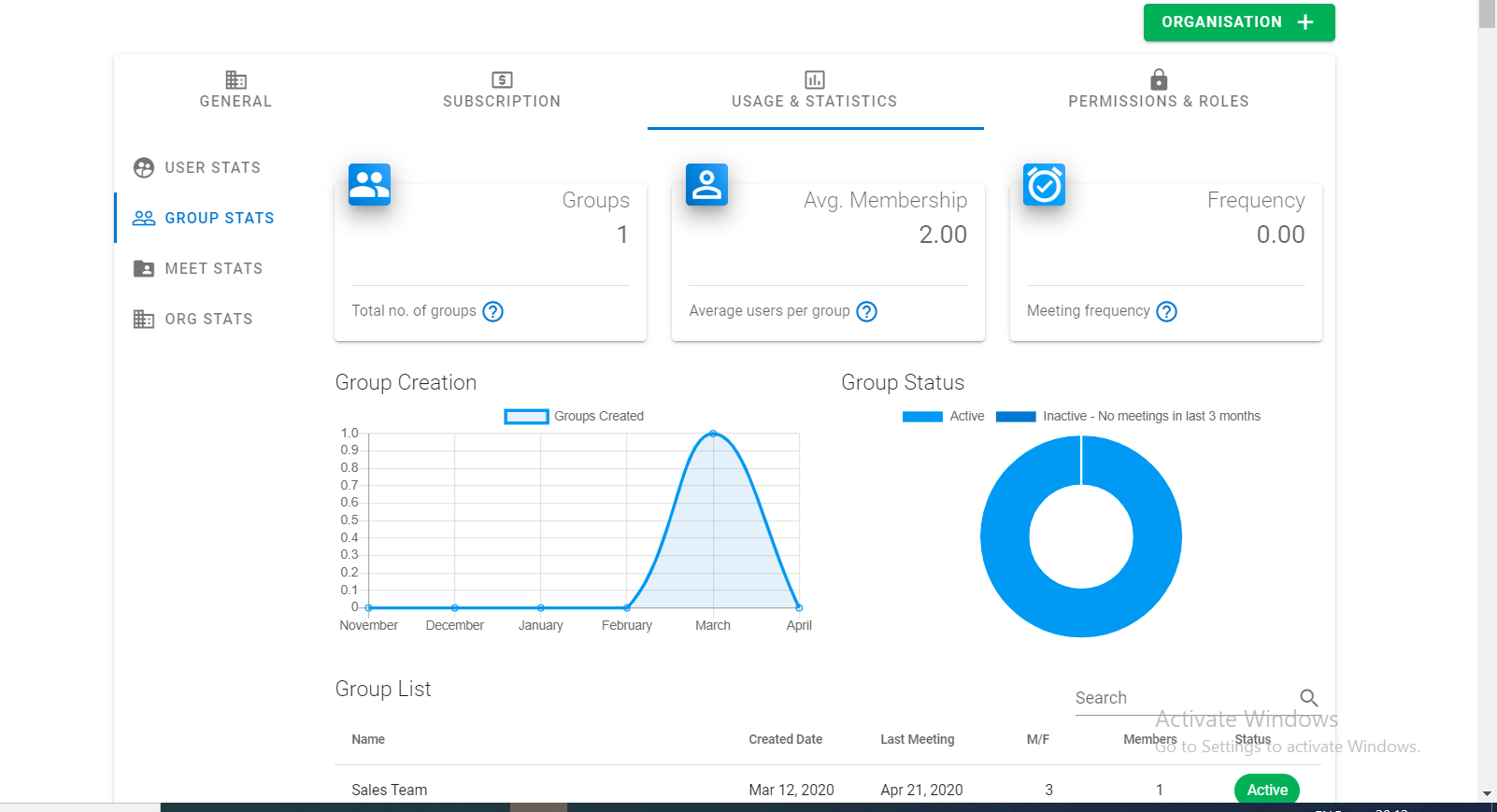 MEETING STATS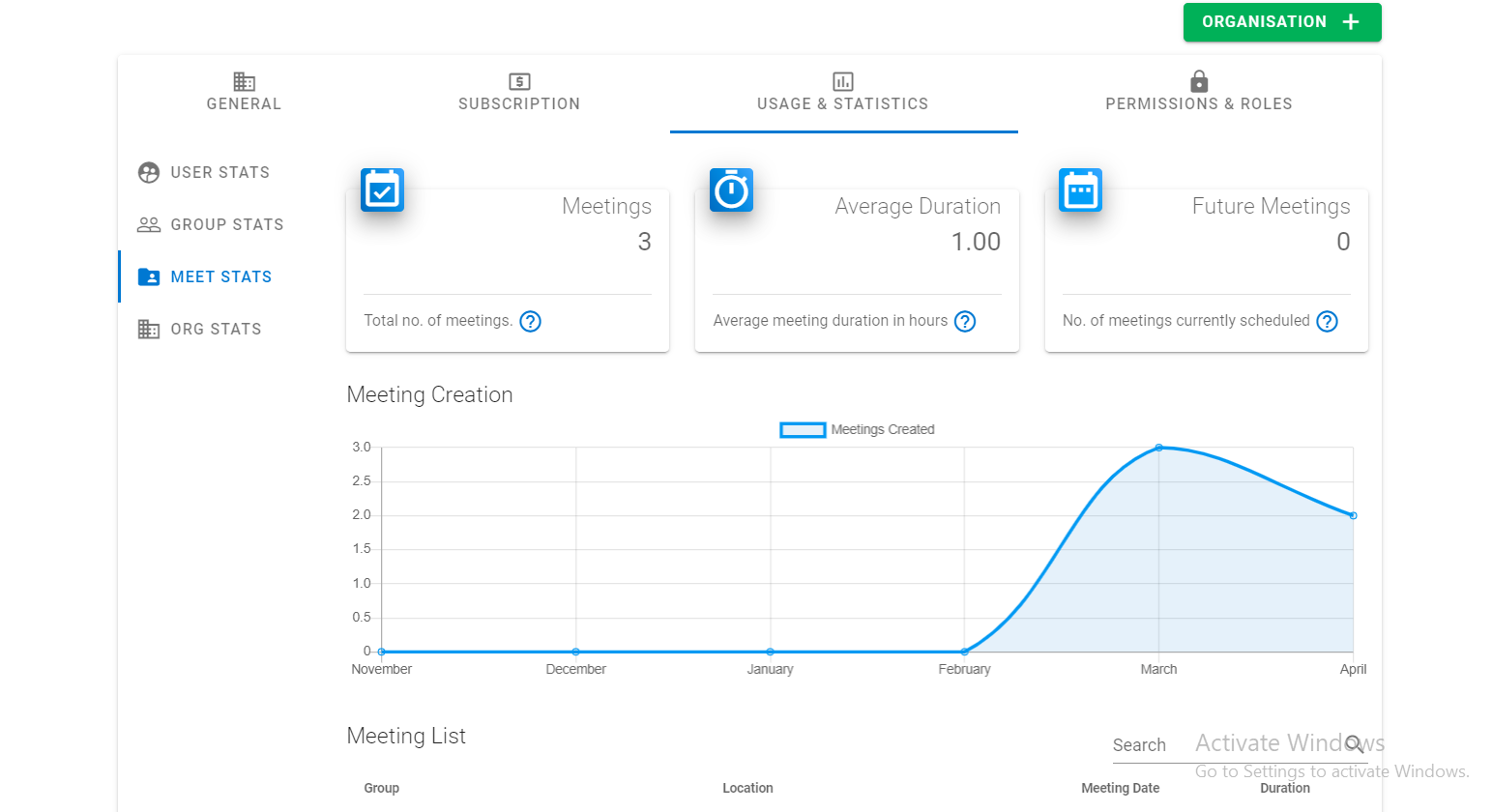 ORGANISATION STATS

Related Articles

QuickMinutes EDI Dashboard

The QuickMinutes EDI Dashboard is a feature which allows you to gather data on the Equality, Diversity and Inclusion of members of your organisation in a compliant manner by sharing an email survey internally through QuickMinutes. 1. To access the ...

How do I create a Group?

Creating a group is simple. ​ 1. Click on Group + to create a Group and insert the information below; 2. If no organisation has given you permission to create groups their behalf, then you ...

Can I store general information at a group/committee level?

Yes, you can store general information at a group / committee level. 1. Inside your group, navigate to your group overview area. 2. From here, you can add / organise group specific information as well as update the group description. This can be ...

How do I change the file format of my Agenda/Minutes document?

By default QuickMinutes generates the Agenda/Minutes document in PDF format. We offer the following formats as alternatives - .doc / .docx / .odt / .pdf. To change this: 1. Click on your group. 2. Go to the overview area & Click settings. 3. Find the ...

Where is my data stored?

1. QuickMintues transfers, processes and stores data about you on servers located in a number of countries, for example, where we subcontract processing to, or share your personal information with third parties. 2. Your Personal Information may ...