How do I register my apologies as a group member?
1.
When a group member receives a meeting invitation triggered by the group admin publishing a meeting - they receive the email below which includes the option to register an apology. Registering an apology is a mandatory requirement in some organisations and it is simply a method of declining the invite while attaching any necessary comments.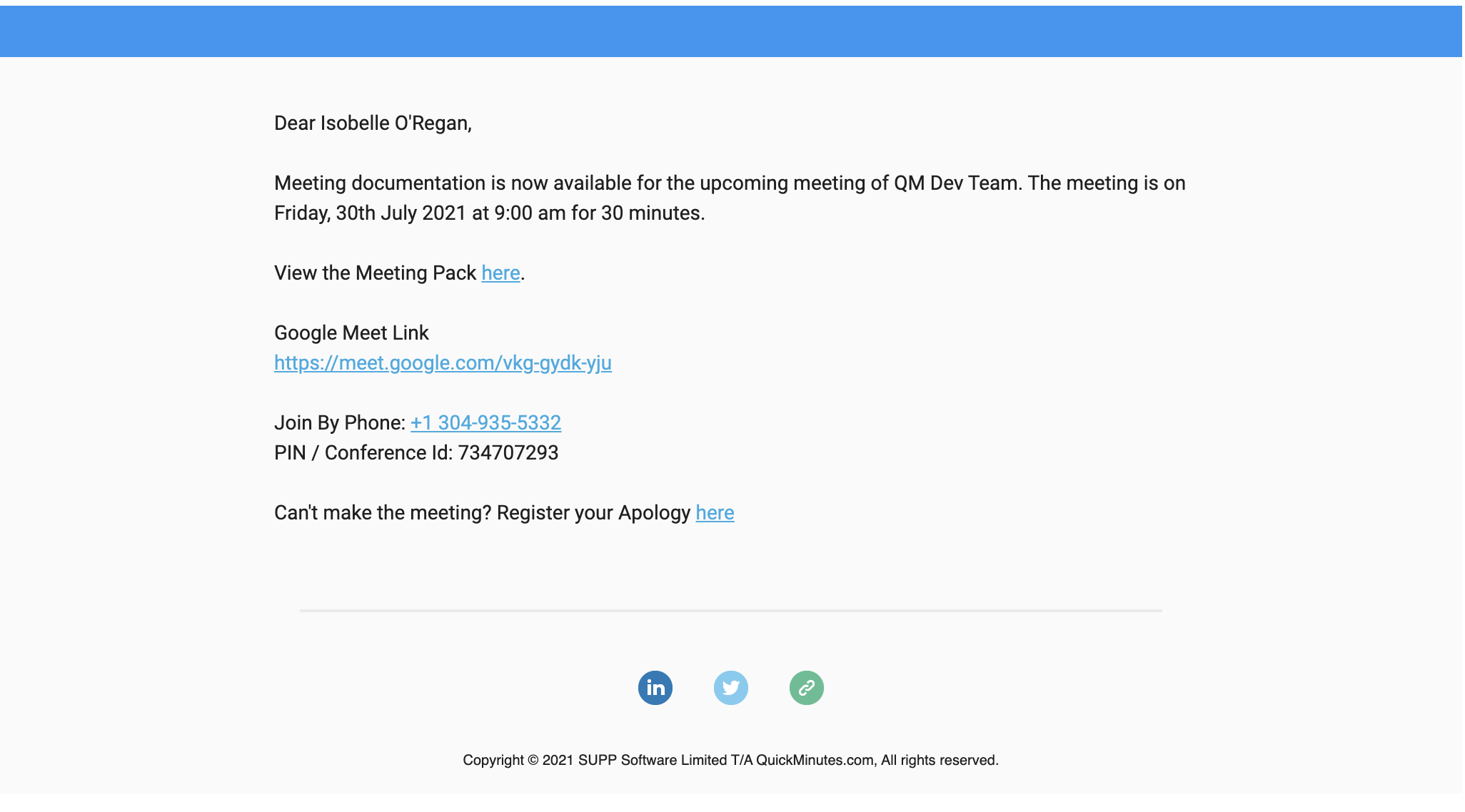 2. As a group member you can ea
sily register your apology by clicking the link which brings you to the following page.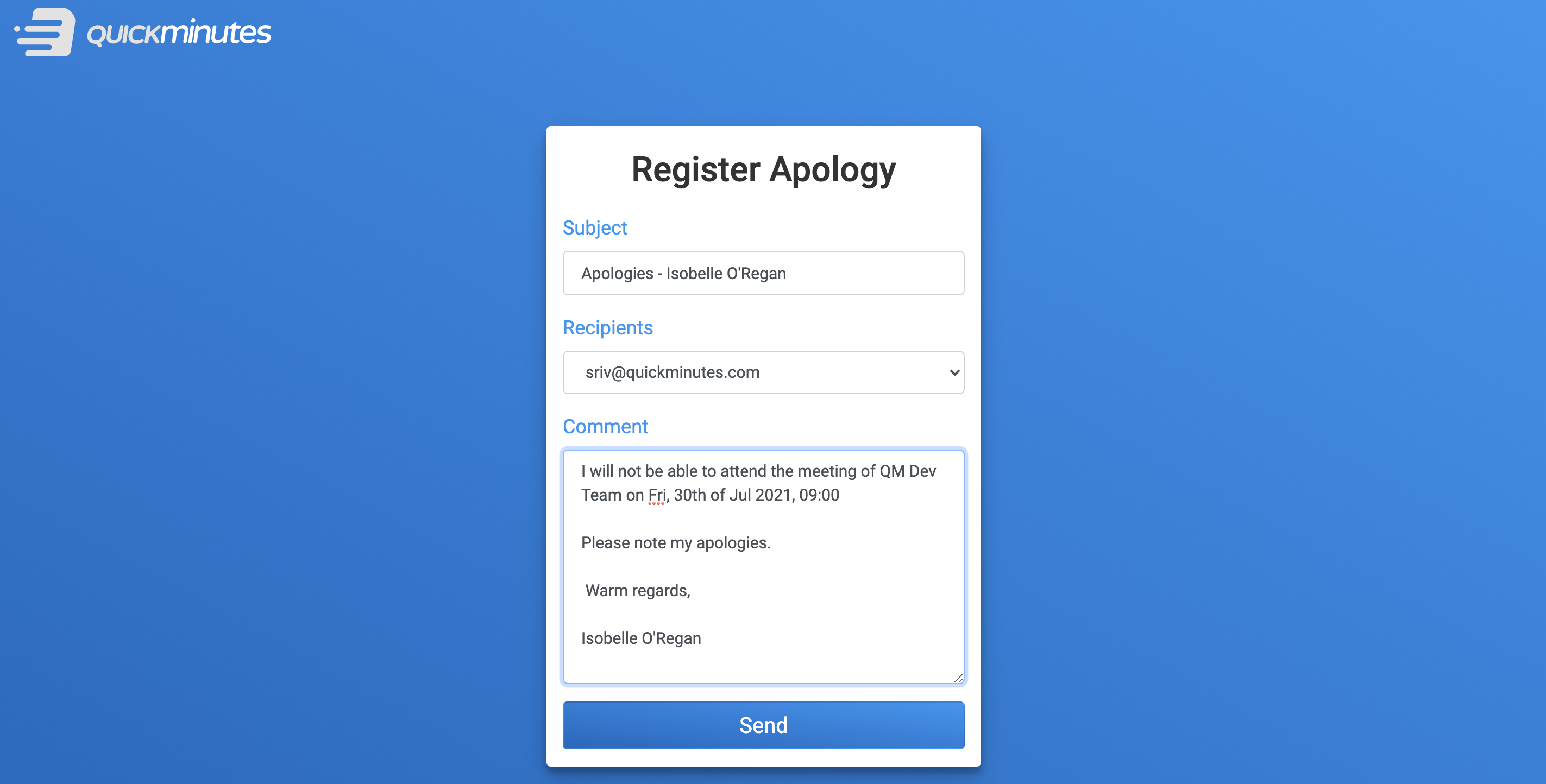 3.
From here you can select which recipient will receive this message and adjust your comment attached with this.
4. This meeting attendance feature keeps a record of RSVP and notes of absence for the meeting and helps admins easily track this. See article here for further details on this point.
Related Articles

How do I remove a member from a group?

1. Navigate to 'Members' section and remove the member. (Please note that the group administrator will need to take this action.

QuickMinutes: External Member Access

Inviting external members to your QuickMinutes group is simple; 1. Invite external member 2. External member receives invitation / activation link to their inbox 3. External member completes their QuickMinutes registration with their preferred ...

How do I track attendance, apologies and RSVP?

1. When a member receives a meeting invitation (Triggered by 'Invite Now, Publish Meeting, Update Meeting) they receive the below email where they have options to RSVP or register an apology. ​ 2. The meeting attendance feature keeps a record of RSVP ...

How do I create an account after being added to a group in QuickMinutes?

When a group administrator adds you to the group you will receive an activation link in your inbox. To register your QuickMinutes account: 1. Click on the activation link 2. Enter in your personal details 3. Accept the privacy settings 4. You will ...

Can I change a group members details as group administrator?

Yes, you can. Group administrators can easily update group members details within the group. To do this: 1. Go to the members tab. 2. Click on the name of the member you want to update. 3. Group member profile will appear. 4. From here, you can: ...