QuickMinutes Calendar View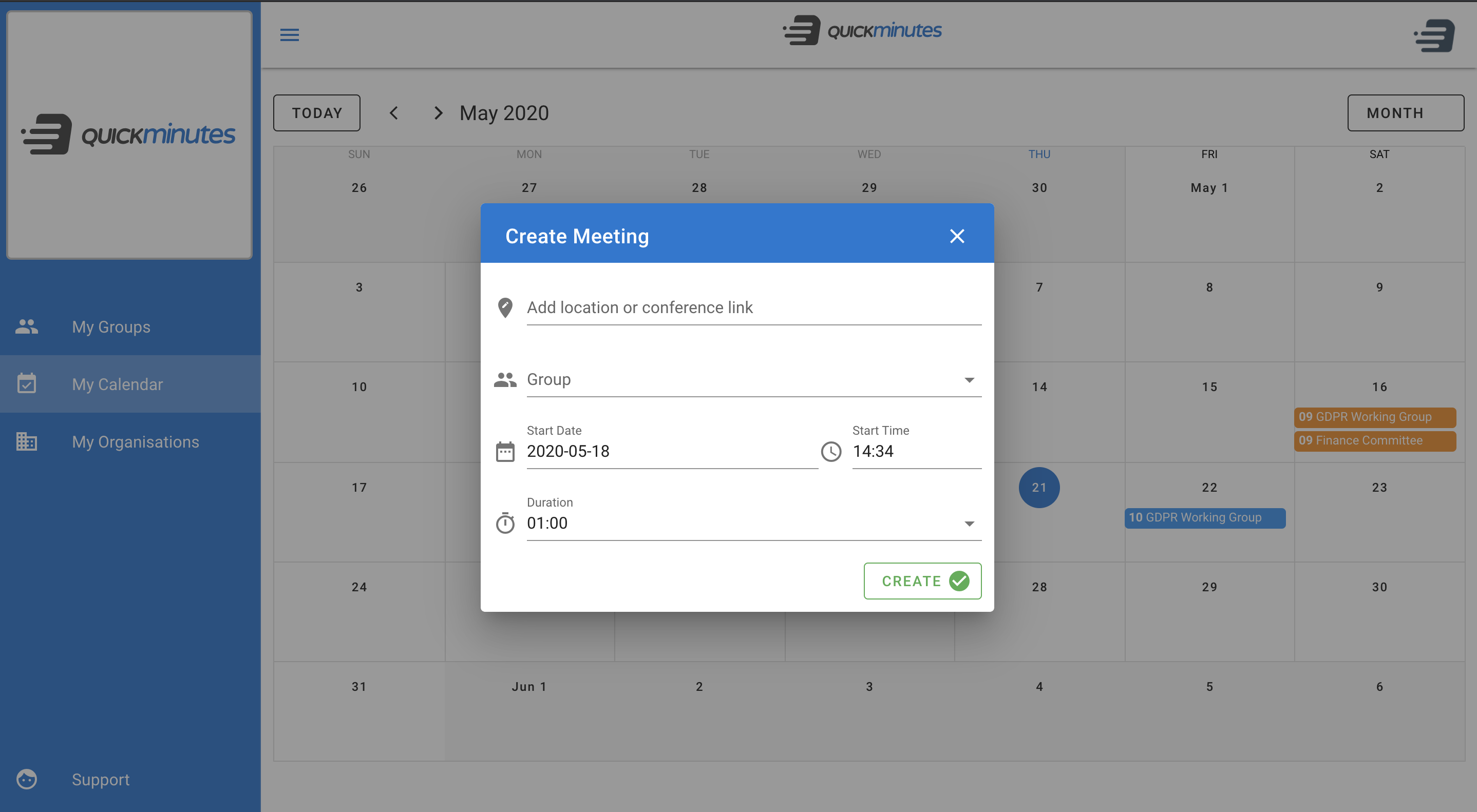 Related Articles

Calendar View of Previous and Forthcoming Meetings

1. Click on My Calendar to access the calendar view of previous and forthcoming meetings. 2. By clicking on the meeting in the calendar you can view meeting details. 3. By clicking on View Meeting you can access Meeting (if online Meeting) and ...

QuickMinutes: External Member Access

Inviting external members to your QuickMinutes group is simple; 1. Invite external member 2. External member receives invitation / activation link to their inbox 3. External member completes their QuickMinutes registration with their preferred ...

Calendar Integration

When you integrate your Google or Microsoft Calendar and create a meeting the following is true; Meetings automatically synced in your Google or MS Calendar Meeting Attendees receive invitations as normal RSVP status is dynamically available in ...

Why doesn't QuickMinutes support Internet Explorer?

1. Microsoft Internet Explorer is a web browser that has been replaced by Microsoft Edge when it was no longer able to compete with other modern web browsers. Microsoft Internet Explorer was one of the internet's earliest victims to 'meme' culture ...

Google Single Sign On (SSO)

You will receive a QuickMinutes invitation link in your inbox if have; 1. Been invited to QuickMinutes by a colleague 2. signed up for a QuickMinutes account You can register your QuickMinutes account using Google Single Sign On (SSO) by clicking ...